Manhattan, NY Data Recovery Services - Hard Drives, SSD, RAID Recovery
Advanced Data Retrieval Capabilities for Businesses and Individuals in Manhattan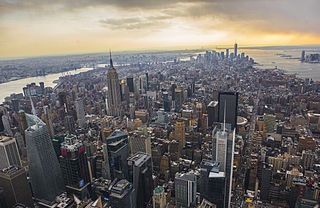 In the past decade, people seem to have shifted from using hard copies to completely relying on the electronic world. Notebooks are replaced with word documents and the old fashioned archives with piles of documents are on the verge of extension. This practice is quite handy as it saves up a lot of space and money, plus it allows you to organize your working area a lot easier.
The only problem is that these storage devices are not always that stable, making the data vulnerable to corruption. The corruption can be caused physical damage or even a system failure. When that happens most of the information, if not all, is lost forever. This is very difficult to predict or prevent, but it can be fixed.
To recover the lost data all you need to do is visit ACE Data Recovery. ACE Data Recovery has been successfully restoring data for more than 30 years. We have been able to successfully complete the process in 98% of the cases and we aim to an even higher score.
The first thing you would need to do once your data gets corrupted is to visit our Service Center, located in New York. For those of you living in the famous part of NY Manhattan, this would be an easy trip. Our staff members will welcome you and help you begin the process.
Data Recovery Process: How It Works for Clients from Manhattan
Free external hard drive or usb flash with each
completed
recovery
Our Data Recovery Experts Are Ready to Serve Customers from Manhattan
For your convenience, ACE Data Recovery has an office in
New York, NY
. Whenever you're ready to start a free diagnostic evaluation of your media, call us at
877-304-7189
, bring your storage device to our New York, NY office, and be sure your data is in professionals hands.
Experienced Manhattan, NY Data Recovery
First, the staff at the service center will take your device and ship it for free to our Headquarters. Once we receive your device, we will begin the diagnostic. Within 48 hours you can expect a call from our experts. This is how much they need to evaluate the problem and decide if the data can be restored. They will also inform you on the cost for the recovery and if this is acceptable for you they will proceed with the recovery.
Data Recovery in Manhattan, NY - Give us a Call to Get Started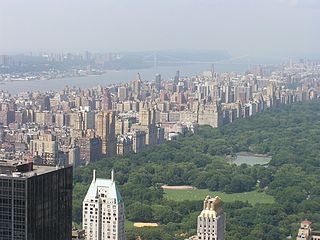 The recovery process will take up to 5 additional days depending on the reason for the loss of data. When everything is completed the storage device along with the restored data will be sent to your location. If our staff is not able to restore the data as promised you will not be charged for our services. No data - No pay!
Every recovery is carried out in our own laboratory so you can be confident that your data is safe at all times. The laboratory features Class 100 clean rooms that enable us to protect the device and the data from further damage. In addition to that, we monitor the quality of the air and the particulate contamination to make sure we have everything under control.
Please make time to visit our Service Center and allow us to save you hours, if not days of work!