Brooklyn, NY Data Recovery Services - Hard Drives, SSD, RAID Recovery
Advanced Data Retrieval Capabilities for Businesses and Individuals in Brooklyn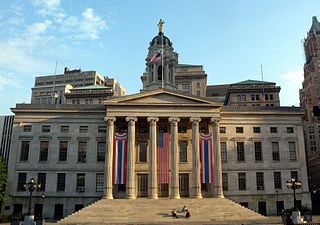 The loss of data can be very stressful event, especially if you spent months working on it and you forgot to back it up. This is a common scenario for the hectic life we live today. We seem to rely too much on the tech world and we only realize that when it is too late.
Flash drives, RAIDs, hard drives, tapes, they don't last forever. Sooner or later they will crash and there goes your valuable data with them. The reasons can differ, the data can be corrupted due to a system crash, physical damage of the device and even something as naive as accidental deletion of files. Regardless of the reasons the outcome is the same.
Luckily for you there is someone that might be able to help; their name is ACE Data Recovery. ACE Data Recovery has been in the data recovery industry for more than 30 years. We have been able to restore data in 98% of the cases we've worked on so we most definitely deserve your trust.
Data Recovery Process: How It Works for Clients from Brooklyn
Free external hard drive or usb flash with each
completed
recovery
Our Data Recovery Experts Are Ready to Serve Customers from Brooklyn
For your convenience, ACE Data Recovery has an office in
New York, NY
. Whenever you're ready to start a free diagnostic evaluation of your media, call us at
877-304-7189
, bring your storage device to our New York, NY office, and be sure your data is in professionals hands.
Experienced Brooklyn, NY Data Recovery
We try to make the process as simple as possible for our customers. All we need from you is to come and visit us in our Service Center in New York and bring the device with you. If you are living in NY Brooklyn getting to our location will be very easy.
Once you leave the device with us, our experts will need up to 48 hours to detect the problem. When they confirm what caused the loss of data they will contact you to inform you for the cost of the procedure and check if you are still interested in restoring the data. Upon agreeing the details they will proceed with the recovery and you can expect the process to be over in the next 2 to 5 days.
Data Recovery in Brooklyn, NY - Give us a Call to Get Started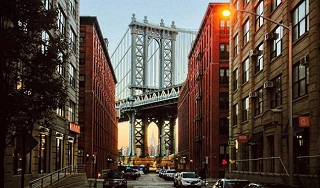 After everything is completed the device and the recovered data will be shipped back to your location. If we fail to restore the data as promised, you will not be charged for our services. The biggest advantage we have over other companies is that we perform the recovery process in our own laboratory. The laboratory is equipped in line with the highest standards so you can be sure we are accessing every procedure with utmost professionalism. We constantly monitor the particulate confirmation as well as the quality of the air in the attempt to avoid any further damage to the device or the data.
What are you waiting for? Visit our center and get your data back in a matter of days!