Oakbrook Terrace, IL Data Recovery Services - Hard Drives, SSD, RAID Recovery
Advanced Data Retrieval Capabilities for Businesses and Individuals in Oakbrook Terrace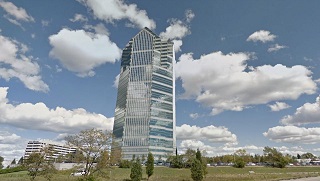 Residents of Oakbrook Terrace, IL, you no longer have to worry about the data on your media devices! AVE Data Recovery engineers have a solution to restore everything you have lost from your hard drive, RAID, SSD, memory card, USB drive or tape!
These days most people decide to store their data on media devices. They use flash drives, hard drives, some even have data stored on the good old tapes. All is good when these devices work well and don't cause any issues. However, all of them have their expiration date and at one point they will most likely crash. You can easily buy a new media device and solve the problem, but the data often gets stuck on your failed device with no way out. Trying to restore it on your own would most likely be a waste of time, simply because it takes special skills and equipment to be able to do that. To make things easy for you, you can contact a professional company that can help you recover the data. And this should not be just any company, but ACE Data Recovery.
Data Recovery Process: How It Works for Clients from Oakbrook Terrace
Free external hard drive or usb flash with each
completed
recovery
Our Data Recovery Experts Are Ready to Serve Customers from Oakbrook Terrace
For your convenience, ACE Data Recovery has an office in
Chicago, IL
. Whenever you're ready to start a free diagnostic evaluation of your media, call us at
877-304-7189
, bring your storage device to our Chicago, IL office, and be sure your data is in professionals hands.
What should you do to restore the data in Oakbrook Terrace, IL?
To start the process the only thing you need to do is to bring your device into our full service lab located in Chicago, IL. Our team would need between 24 and 48 business hours upon receiving the device to analyze the problem and make a decision if the recovery can be performed. Then they will contact you to inform you on how things stand and ask you if you want to proceed. When you give them the green light, they will begin the recovery process. On average, the process can take up to 5 business days. It all depends how damaged the device is and how corrupted the data is. After the recovery is completed, they will ship back the device to your address in Oakbrook Terrace, IL along with the restored data or let you pick up your data from our office.
Why choose ACE Data Recovery?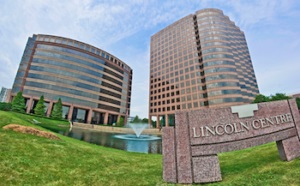 For more than three decades ACE Data Recovery has been offering data recovery services to Oakbrook Terrace, IL residents and helping people restore the data they thought they lost forever. With a success rate of 98% on approved we must be doing something right.
The recovery process is performed in our own private laboratory where we have created the perfect conditions for such complex procedures. The facility has a clean room where we can monitor the quality of the air and the particulate contamination. The recovery is performed on image copy drives so you can be confident that the device will not suffer any additional damage and that the data will remain in its original form. Don't wait until it's too late! Give ACE Data Recovery a call now!