Naperville, IL Data Recovery Services - Hard Drives, SSD, RAID Recovery
Advanced Data Retrieval Capabilities for Businesses and Individuals in Naperville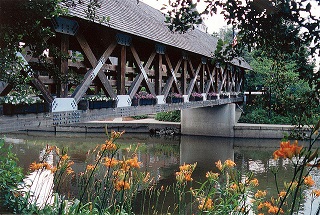 Are you looking for the best data recovery services in Naperville, IL? ACE Data Recovery can help you restore the data you thought you lost forever! Our engineers are the real experts in data recovery from hard drives, RAIDs, solid state drives (SSDs), flash drives, tapes and other storage devices.
The data on the media device can be compromised due to many different reasons. Sometimes it can be a system failure, physical damage of the device, or even unintentional deletion of files. Whatever the reason is, the outcome is pretty much the same. If this happens to you, you simply need to ship or physically drop off your device at our full service lab located in Chicago, IL. Then, within 24 to 48 business hours since receiving your device, our team will assess the problem and contact you to inform you on the cost and the recovery process. If the conditions are acceptable for you, they will proceed with the recovery. The recovery process usually takes additional 2 to 5 business days depending on the complexity and the data. When everything is completed, the team will ship the recovered data back to your location in Naperville, IL or you'll come to our lab and pick up your failed drive and a free return media with your data on it.
Data Recovery Process: How It Works for Clients from Naperville
Free external hard drive or usb flash with each
completed
recovery
Our Data Recovery Experts Are Ready to Serve Customers from Naperville
For your convenience, ACE Data Recovery has an office in
Chicago, IL
. Whenever you're ready to start a free diagnostic evaluation of your media, call us at
877-304-7189
, bring your storage device to our Chicago, IL office, and be sure your data is in professionals hands.
What should you do to restore the data in Naperville, IL?
Our scope of services is pretty wide and covers the following: hard drive and RAID data recovery, SSD and flash media data recovery, data recovery from all file systems, virtualization recovery, Exchange and SQL Server Recovery, tape data retrieval, data duplication and data conversion. Therefore, we perform data recovery on media devices, you name it! Currently our success rate is 98% on approved cases and we aim to make it even higher. Visit us and let us help you get your valuable data back in a matter of days!
Why choose ACE Data Recovery?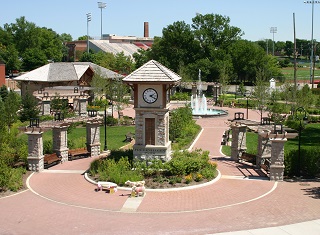 ACE Data Recovery has a private laboratory where all recovery processes are performed. The laboratory is equipped in line with the highest standards to ensure your data is successfully recovered. The facility has a clean room where the hard drive recovery is carried out. It features special mechanism for 24 hour monitoring of the air quality and the particulate contamination. With this we avoid the possibility of damaging the device even more or modifying the original data. The recovery is done on image copies and once the process is completed, the recovered data is shipped back to the client's location. In case we are not able to restore the data, we will not charge you for our services. We want to make sure our clients are happy with the service we offer and get value for their money.