Mount Prospect, IL Data Recovery Services - Hard Drives, SSD, RAID Recovery
Advanced Data Retrieval Capabilities for Businesses and Individuals in Mount Prospect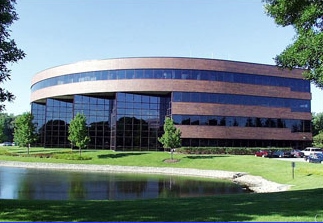 Modern technology now allows massive files and folders to be stored digitally to save on physical space. It helps people to have that extra floor space at little expense. But storing information on digital media has its own risks such as the loss of data. Data loss is a known risk in keeping of digital data. Data loss can affect almost anyone in the community. So a back-up plan should always be within arm's reach, such as data recovery.
Mount Prospect
is a growing village in the
Cook County of Illinois
, with the number of computer users quickly rising. With these factors, a demand for data security is really a must.
Why ACE Data Recovery?
Over the Internet, a lot of companies in Mount Prospect, IL offer data recovery service, but who should you pick? Finding the right company to recover your lost data may be a little troublesome. Luckily, there are a few companies that are known in the data recovery service.
Data Recovery Process: How It Works for Clients from Mount Prospect
Free external hard drive or usb flash with each
completed
recovery
Our Data Recovery Experts Are Ready to Serve Customers from Mount Prospect
For your convenience, ACE Data Recovery has an office in
Chicago, IL
. Whenever you're ready to start a free diagnostic evaluation of your media, call us at
877-304-7189
, bring your storage device to our Chicago, IL office, and be sure your data is in professionals hands.
Why Should Mount Prospect, Illinois choose ACE Data Group?
Reliable Laboratories - Media storage should be handled with care as it contains all the important information the client needs. With that in mind, data recovery is done inside reliable labs to ensure safety of your data.
Low Price, High Quality - For a very reasonable price, you can still be sure that the service is of the highest quality. Simply ship the device or bring it to our Chicago full-service lab and we'll work on it right away.
No Data? No Charge! - We'll make sure you get your data back. No data means no charge, guaranteed!
Data Recovery in Mount Prospect, IL - Give us a Call to Get Started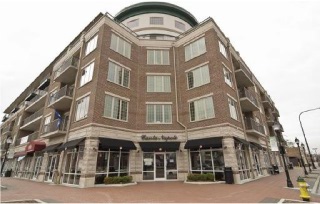 Whether you are using a hard drive, RAID, SSD (Solid State Drive) or a simple flash drive, your data is always at risk. ACE Data Recovery has more than three decades of experience in the data recovery business so you can be sure you will have your data back.
For any questions about the data recovery services or any other data service we provide, you may call
872-228-7028
. We have many experts ready to assist you with all your concerns about the services and available options.