Mount Prospect, IL Data Recovery Services - Hard Drives, SSD, RAID Recovery
Advanced Data Retrieval Capabilities for Businesses and Individuals in Mount Prospect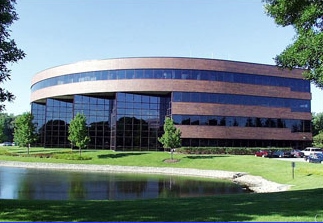 Modern technology now allows massive files and folders to be stored digitally to save on physical space. It helps people to have that extra floor space at little expense. But storing information on digital media has its own risks such as the loss of data. Data loss is a known risk in keeping of digital data. Data loss can affect almost anyone in the community. So a back-up plan should always be within arm's reach, such as data recovery.
Mount Prospect
is a growing village in the
Cook County of Illinois
, with the number of computer users quickly rising. With these factors, a demand for data security is really a must.
Why ACE Data Recovery?
Over the Internet, a lot of companies in Mount Prospect, IL offer data recovery service, but who should you pick? Finding the right company to recover your lost data may be a little troublesome. Luckily, there are a few companies that are known in the data recovery service.
Free external hard drive or usb flash with each
completed
recovery
Our Data Recovery Experts Are Ready to Serve Customers from Mount Prospect
For your convenience, ACE Data Recovery has an office in Chicago, IL. Whenever you're ready to start a free diagnostic evaluation of your media, call us at 1-877-304-7189, bring your storage device to our Chicago, IL office, and be sure your data is in professionals hands.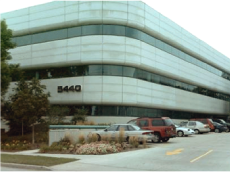 Chicago, IL ACE Data Recovery:
5440 North Cumberland Ave,
Suite A109

Chicago
,
IL
60656
USA
Office hours:9:00am-6:00pm CST, Mon-Fri
Telephone: +1
(872)228-7028
Email:
Customer Service
"I would have paid just about anything, but I'm glad it didn't cost more than that."
I contacted ACE because I had held onto 2 unresponsive hard drives that, combined, had my entire digital life from before 2010. This includes high school projects, websites I built, animated videos from a 3d program I had toyed with, and all of my pictures. They were both backups, and one was a backup of the first backup. They also both died within a week of the PC I used dying of hurricane causes. ACE was able to not only determine what specific function failed in the hard drive, but was able to give an expected timeframe before a return device could be delivered. Over 95% of one drive and 100% of the second were recovered, and I cannot thank them enough.
Probably the BEST part of the experience hinged on the team working with me and my limited resources as an hourly employee to pay off the cost.

Caleb Teasdale
Rated

5.0
on 03/08/2022
Why Should Mount Prospect, Illinois choose ACE Data Group?
Reliable Laboratories - Media storage should be handled with care as it contains all the important information the client needs. With that in mind, data recovery is done inside reliable labs to ensure safety of your data.
Low Price, High Quality - For a very reasonable price, you can still be sure that the service is of the highest quality. Simply ship the device or bring it to our Chicago full-service lab and we'll work on it right away.
No Data? No Charge! - We'll make sure you get your data back. No data means no charge, guaranteed!
Data Recovery in Mount Prospect, IL - Give us a Call to Get Started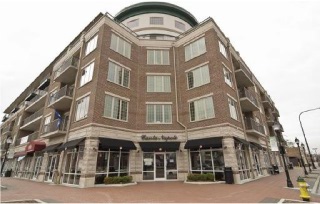 Whether you are using a hard drive, RAID, SSD (Solid State Drive) or a simple flash drive, your data is always at risk. ACE Data Recovery has more than three decades of experience in the data recovery business so you can be sure you will have your data back.
For any questions about the data recovery services or any other data service we provide, you may call
872-228-7028
. We have many experts ready to assist you with all your concerns about the services and available options.
ACE Data provides hard drive recovery on a full range of HDDs including internal and external hard drives of all sizes, makes and models.Our staff have decades of experience in retrieving your files from servers, desktops, laptops or recover external hard drive. Never assume that data on your hard drive was lost forever, no matter what it has been through. We can retrieve any data even from storage devices that other data recovery companies deem "unrecoverable".
ACE Data performs recovery services on a full range of solid state drives on any NAND flash memory technologies for all makes and models of laptops, desktop and network storages. Solid state storage devices have no moving parts, so this creates the wrong impression that data is much safer on an SSD. However, this is not the case. SSDs are more vulnerable to some defects than typical HDDs are. SSDs have a limited number of write cycles, leading to potential data loss.
Our dedicated team of RAID data recovery engineers is trained to handle all of the current RAID hardware platforms as well as SAN and NAS appliances commonly utilized in the market today. ACE Data Recovery has extensive experience in recovery from failed RAID's, including parity-distributed and basic spanned or striped volumes. We only require the active members of the array in order to recover lost data - no controllers, cables or enclosures..
ACE Data Recovery has the experience, tools and knowledge base to retrieve your data whether you have a iMac, Mac Pro or Macbook of any model. We don't just recover your individual treasured photos and videos and return them to you in one big unorganized cluster. Unlike the services of our competitors, our data recovery process involves the total retrieval of your library fully intact, not just the individual files. At ACE Data Recovery we know how to rescue and reassemble the broken Time Machine puzzle as well.
We are able to recover your data from various brands, types of media and technologies, including, but not limited to: