Hoffman Estates, IL Data Recovery Services - Hard Drives, SSD, RAID Recovery
Advanced Data Retrieval Capabilities for Businesses and Individuals in Hoffman Estates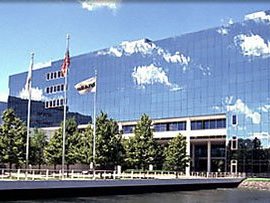 Digital media has made saving and back-up of files more convenient than ever, eliminating those tedious filing system of papers in cabinets or vaults. Now, the contents of filing cabinets can fit in a single thumb drive. But with this technology, also comes a very serious issue that is data loss. This problem can affect any one, that's why data recovery should always be planned. There are a lot of companies that offer the service, but finding the right one is very important. Find a company that offers the service with a lot of feedback. This can help you know that you can trust the one recovering your data.
Hoffman Estates is one of the known suburbs in Chicago. Many large firms and telecommunications companies have
headquarters based in Hoffman Estate
, Illinois. With the rise in number of firms also comes the rise of information needed to be stored. People need to be sure that these data can be recovered any time in case anything happens. ACE Data Recovery, a data retrieval company with four full service labs, offers various services for businesses and individuals who require the most reliable data recovery services from
hard drives, SSDs, RAIDs, flash-drives and tapes
.
Data Recovery Process: How It Works for Clients from Hoffman Estates
Free external hard drive or usb flash with each
completed
recovery
Our Data Recovery Experts Are Ready to Serve Customers from Hoffman Estates
For your convenience, ACE Data Recovery has an office in
Chicago, IL
. Whenever you're ready to start a free diagnostic evaluation of your media, call us at
877-304-7189
, bring your storage device to our Chicago, IL office, and be sure your data is in professionals hands.
Why Should Hoffman Estates, Illinois choose ACE Data Group?
Reasonable Prices - Data recovery prices and shipping quotations for various media storages are very affordable.
Outstanding Data Recovery Facilities - Data recoveries are done inside labs using the most modern technology and utilities. Each lab is equipped with all the necessary tools for recovering data.
The Only Manufacturer of Data Recovery Equipment - Equipment used in data recovery are manufactured by engineers of ACE Data Recovery.
Data Recovery in Hoffman Estates, IL - Give us a Call to Get Started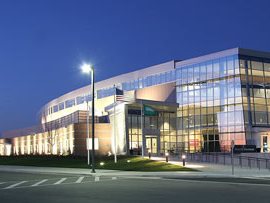 So why pay the extra for the same service you can avail for much less? Data loss is a matter everyone can encounter, may it be a student or a head of a firm. Anyone who uses digital media such as hard disks, RAID, SSD or flash drives can experience a loss of critical data. With more than 30 years of proven experience, ACE Data Recovery is trusted by many users in recovering and saving their life and businesses. If you have any questions about the data recovery services offered, you may call
872-228-7028
and ask for assistance from one of our experts. Whether you are using a hard disk, RAID, SSD or flash drive, you can be sure that your data will be recovered and restored for your use.