Evanston, IL Data Recovery Services - Hard Drives, SSD, RAID Recovery
Advanced Data Retrieval Capabilities for Businesses and Individuals in Evanston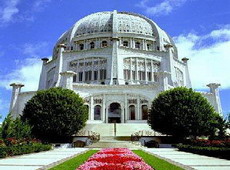 Saving a digital copy of our files such as a pictures and documents can be really convenient. But there are times when your computer storage encounters some issues which may lead to the loss of your data. During these cases, data recovery is very important to help you get those very important files back. Data recovery is one of the most important factors in data storage security. Because you can't physically hold the information you are storing and the assurance of your data would always be there depends on many things, data recovery should always be kept in mind.
There are a lot data recovery services offered both off and online. But you shouldn't trust the care of your precious data to just anyone. You should find a well-known data recovery service provider to handle your needs.
Who is ACE Data Recovery?
ACE Data Recovery is a firm that offers data recovery services from any types of storage media from a single hard drive or SSD to the most complex RAID systems. Our company has more than 30 years of background in data recovery, so you can be sure your data is in professional hands.
Evanston, Illinois
is one of the major suburban cities in the state of Illinois and has a large number of digital users in the area. With this numbers, data recovery is very important because data loss may affect any user. However, many people in Evanston, Illinois have already experienced data loss issues and chosen ACE Data Recovery as their expert data retrieval provider.
Data Recovery Process: How It Works for Clients from Evanston
Free external hard drive or usb flash with each
completed
recovery
Our Data Recovery Experts Are Ready to Serve Customers from Evanston
For your convenience, ACE Data Recovery has an office in
Chicago, IL
. Whenever you're ready to start a free diagnostic evaluation of your media, call us at
877-304-7189
, bring your storage device to our Chicago, IL office, and be sure your data is in professionals hands.
Why People of Evanston, Illinois choose ACE Data Recovery?
ACE Data Recovery is the only company in the United States that manufactures data recovery equipment. All other service providers use the equipment produced outside of the US.
Data Recovery is done inside a well-equipped lab. Data storages such as hard drives, RAID, SSD (Solid State Drive) and flash drives are very sensitive so it is very important the recovery is done inside labs with complete tools. Moreover, hard drives should always been opened in the Clean Room environment.
Affordable prices for data recovery. Easy price estimates and shipping of digital media storages. Free diagnostic evaluation, free return media and post recovery support are just few benefits our clients enjoy when they order our services.
Data Recovery in Evanston, IL - Give us a Call to Get Started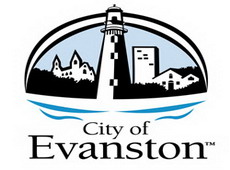 Data loss affects everyone, from simple computers to organizations, and is a very serious matter that troubles anyone who uses the digital media. ACE Data Recovery has a proven record trusted by many companies all over the country. Whether you are using a hard disk, RAID, SSD or flash drive, you can be sure that your data will be recovered. No data no charge policy means you get the value of your money. If you have any questions, you may call
872-228-7028
and ask for one of our professionals to assist you. Call us, bring your storage device to our full service lab, approve the quote and get your data recovered!