Elmhurst, IL Data Recovery Services - Hard Drives, SSD, RAID Recovery
Advanced Data Retrieval Capabilities for Businesses and Individuals in Elmhurst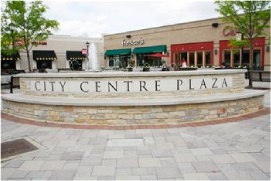 ACE Data Recovery serves customers living in Elmhurst, IL. We employ professionals who have experience in recovering data even in the most complicated cases. We provide all types of data retrieval services including hard drive recovery, RAID data recovery, SDD data recovery, and flash drive data recovery. After spending over 30 years working in the data recovery industry, our professionals now give our customers their expertise with RAID, internal and external hard drives, SSD and flash drives, and smart phone data recovery. The most common ways customers lose their data is via mechanical drive failures, human errors, software corruption, and deletion of files or reformatting disks. When other companies can't recover the data, ACE Data Recovery can!
Data Recovery Process: How It Works for Clients from Elmhurst
Free external hard drive or usb flash with each
completed
recovery
Our Data Recovery Experts Are Ready to Serve Customers from Elmhurst
For your convenience, ACE Data Recovery has an office in
Chicago, IL
. Whenever you're ready to start a free diagnostic evaluation of your media, call us at
877-304-7189
, bring your storage device to our Chicago, IL office, and be sure your data is in professionals hands.
Why Should Aurora, Illinois choose ACE Data Group?
In today's world of technology, your computer storage is an extension of your life; losing your data is losing your memories since hard drives hold your priceless information. When you lose your pictures, documents, music and home videos, it is like losing a prized possession. It is devastating to no longer have those files no matter how it happens. Having a backup is ideal, but if you didn't set it up, let us complete our work and retrieve your data from hard disk, external hard drive, RAID, flash drive, tape or any other storage media device you might have. Our experts are always standing by; visit or call us and we will be happy to help you with the data recovery needs. Our computer engineers are knowledgeable and are willing to describe the process of the data recovery to you. Every step of your personal recovery project will be explained to you.
Data Recovery in Elmhurst, IL - Give us a Call to Get Started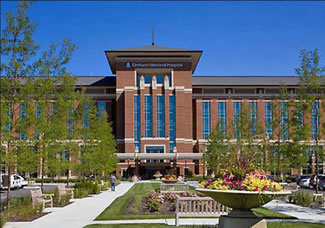 There are no false promises and no hidden fee; our staff of experts will be able to recover all forms of lost data. Each case is different but our engineers can handle everything from deleted file recovery, to RAID recovery, to hard disk data recovery and much more. Please feel free to search for other data recovery companies in your area, and you'll see that have the most advanced data recovery capabilities and a comprehensive pricing schedule. ACE Data Recovery has a recently opened lab in Chicago, serving residents of Elmhurst, IL and is waiting to give you a free diagnostic evaluation of your media. Call us at 877-304-7981 or visit us at Chicago, IL and bring us your storage device.
Don't trust your data to just anyone, trust it to the professional hands of ACE Data Recovery!