Buffalo Grove, IL Data Recovery Services - Hard Drives, SSD, RAID Recovery
Advanced Data Retrieval Capabilities for Businesses and Individuals in Buffalo Grove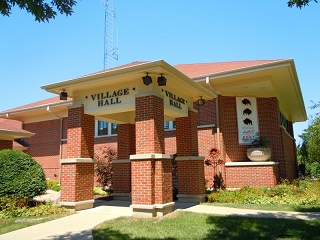 Data loss happens to everyone, sooner or later. You work on your computer, but a hard drive suddenly fails. You take hundreds of photos during an important conference or an exciting journey, but when you try to review them, it turns out that something went wrong and the memory card does not respond. Or you create the most talented article but somehow deleted it and have no idea how to restore it. The only way in these situations is to find a data recovery company in Buffalo Grove that specializes in retrieving data from failed storage devices such as hard disk drives, RAID arrays, SSDs, flash drive, etc.
No matter which device has troubled you so much that you need our help, we can save the data from, desktops, laptops, servers, video cameras, smart phones, and any removable storage media. When it's about corporate data, our abilities are also quite wide: we can recover business data from your RAID, retrieve your Microsoft Exchange or restore SQL Server and get you back on track fast.
Data Recovery Process: How It Works for Clients from Buffalo Grove
Free external hard drive or usb flash with each
completed
recovery
Our Data Recovery Experts Are Ready to Serve Customers from Buffalo Grove
For your convenience, ACE Data Recovery has an office in
Chicago, IL
. Whenever you're ready to start a free diagnostic evaluation of your media, call us at
877-304-7189
, bring your storage device to our Chicago, IL office, and be sure your data is in professionals hands.
Why should you choose ACE Data Recovery if you need data recovery service in Buffalo Grove, IL?
The closest full service lab we have to Buffalo Grove, IL is located in Chicago. You can drop off or ship your failed media via any shipping company. If you are not able to deliver your hard drive, SSD or other device to our lab, all we need from you is to wrap it well and ship it to us with a work order form so that we can know what happened to the device. Everything else will be taken care of our staff and our engineers at ACE Data Recovery. Moreover, fast and secure remote data recovery service is on your disposal. It can be useful if you have no possibility to bring or to send the storage media to us.
What is unique of ACE Data Recovery?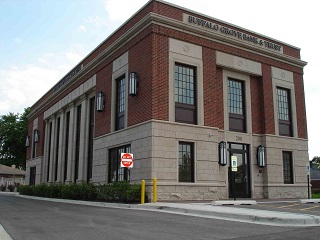 ACE Data Recovery engineers can recover data from all types of storage media including hard drives, RAIDs, solid state drive, flash drives, memory cards, optical media and tapes. The age of the company is more than 35 years - we are the "veterans" of the industry. We are also the only data recovery company in the US that manufactures own data recovery equipment. There are specialized clean rooms I all of our labs. We have gained the BBB A+ rating. And, finally, we have "No Data - No Charge" policy that guarantees that our clients pay only for successful recoveries. Give us a call at 877-304-7189. You can be sure that your data is in reliable hands!