Sandy Springs, GA Data Recovery Services - Hard Drives, SSD, RAID Recovery
Advanced Data Retrieval Capabilities for Businesses and Individuals in Sandy Springs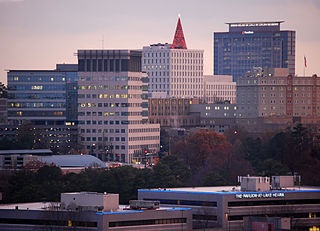 The following issue may happen to anyone in Sandy Springs, GA: one day all critical data on a personal PC, Mac device or corporate RAID/JBOD/NAS array may suddenly become inaccessible or even lost. It's really hard to imagine something more painful for a business owner or individual user.
However, the good news is all temporarily inaccessible information can be successfully retrieved from a faulty desktop HDD, Apple SSD drive, logically corrupted RAID/NAS, smartphone or tablet. ACE Data Recovery, #1 data retrieval service provider in the United States, means it. Everyone in Sandy Springs can count on qualified assistance with crucial data recovery in case of need.
Using the advantage of state-of-the-art technologies, certified ACE Data Recovery specialists are capable of coping with any data-related problem and find the most reliable solution to retrieve every single piece of intact user data from any storage platform.
In fact, data retrieval in Sandy Springs, GA is easy and comfortable. Especially when you're dealing with ACE Data Recovery!
Data Recovery Process: How It Works for Clients from Sandy Springs
Free external hard drive or usb flash with each
completed
recovery
Our Data Recovery Experts Are Ready to Serve Customers from Sandy Springs
For your convenience, ACE Data Recovery has an office in
Atlanta, GA
. Whenever you're ready to start a free diagnostic evaluation of your media, call us at
877-304-7189
, bring your storage device to our Atlanta, GA office, and be sure your data is in professionals hands.
There's no place for panic when it comes to data recovery in Sandy Springs, GA
The very first thing you should do to get started with professional data retrieval is calm down. To start panicking is the worst scenario when a nasty thing happens to your PC, Mac, RAID/NAS, iOS/Android gizmo. In most cases, panic attempts to fix the issue and get files off the faulty storage unit on your jack result in irretrievable data corruption. In other words, careless actions may completely destroy your info and make it unrecoverable.
Retrieving important files with ACE Data Recovery is an entirely different matter. Experienced technicians there rely on practice proven methods of data extracting and have clear strategy for piecing all intact fragments of precious data together for further retrieval. As a result, ACE Data Recovery customers in Sandy Springs, GA have high chances to get files back after a hard drive crash, SSD overheating or NAS/RAID corruption.
Become a customer of ACE Data Recovery in Sandy Springs, GA now: protect your data from loss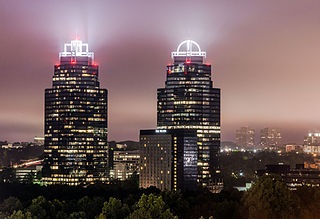 Now, suppose you are a business owner in Sandy Springs, GA. All you have is a small company processing tons of vital customers' data every day. What if a corporate server is down and all user data is locked within the array of hard drives? What will you do? Sure thing, the best way for you to save business is to call on certified data recovery specialists and retrieve all intact files from faulty server as soon as possible.
When it comes to data retrieval, ACE Data Recovery has no equal. Be it a faulty hard disk drive, deformed solid-state disk or defective RAID/JBOD/NAS array, ACE is experienced enough to cope with any data-related challenge businesses and households in Sandy Springs may face.
To order A-grade data retrieval services, you only need to make a call to the ACE Data Recovery support and specify the issue. Call ACE today as there's no tomorrow for data loss!