Roswell, GA Data Recovery Services - Hard Drives, SSD, RAID Recovery
Advanced Data Retrieval Capabilities for Businesses and Individuals in Roswell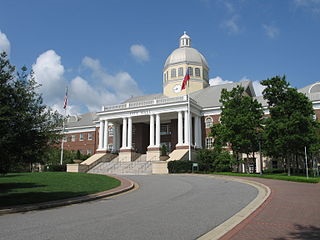 Why should you, a smart guy or girl living in Roswell, GA, use the advantage of professional data recovery services? It may seem way cheaper to hire an IT-savvy geek living next door for assistance with retrieving important info from a faulty desktop drive, external HDD, USB Flash drive, smartphone or tablet.
Still, if you really want to save private or business-related files from corruption and loss, your best move is to call for certified specialists working in ACE Data Recovery. The point is, ACE has enough experience and tools to cope with the most complex cases business and households in Roswell can report, such as RAID/JBOD/NAS recovery, getting sensitive information from defective Apple SSD storage units or moving files from the outdated media to more secure platforms.
ACE Data Recovery, as #1 data retrieval services provider in the United States, allows both business owners and householders in Roswell, GA to improve their chances of saving critical files from permanent loss without paying tons of money for empty promises.
Data Recovery Process: How It Works for Clients from Roswell
Free external hard drive or usb flash with each
completed
recovery
Our Data Recovery Experts Are Ready to Serve Customers from Roswell
For your convenience, ACE Data Recovery has an office in
Atlanta, GA
. Whenever you're ready to start a free diagnostic evaluation of your media, call us at
877-304-7189
, bring your storage device to our Atlanta, GA office, and be sure your data is in professionals hands.
ACE makes high-class data recovery comfortable for Roswell, GA
Business keepers and individual computer owners in Roswell know that A-grade data recovery services may cost a fortune. Well, sometimes it does. However, ACE data Recovery offers a really wide range of the affordable solutions for small businesses and households. So, even if your company can't boast of the highest standards, it doesn't mean you can't count on qualified data recovery in case of need.
Reasonable customer service makes one of the strengths of ACE Data Recovery. Every user in Roswell, GA can receive a free diagnostic to get an estimate before the data recovery itself. And furthermore, ACE Data Recovery doesn't outsource projects, which makes the company's services more affordable and comfortable to track in comparison with the competitors.
Data retrieval in Roswell, GA starts with the first call to ACE Data Recovery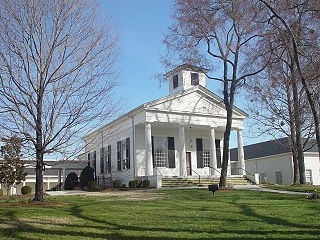 Data retrieval isn't a challenge you can overcome without professional assistance. Believe it or not, but even smartphone recovery requires professional skills and special tools. Not to mention getting crucial files from faulty RAID, NAS, SSD, HDD or USB Flash drives.
According to long experience of ACE Data Recovery, the most serious cases of data inaccessibility make a direct consequence of careless attempts of DIY data retrieval. In fact, every time you try to access vital information on a defective storage platform, you risk causing further damage to the unit and corrupt/overwrite potentially recoverable files.
To minimize the risk and get important data back, use the advantage of #1 retrieval services in and around Roswell, GA, provided by ACE Data Recovery. All you need is to call the company's support line and describe the case. ACE, in turn, will try their best to get to the bottom of the issue and get your files back safe and sound.