Lawrenceville, GA Data Recovery Services - Hard Drives, SSD, RAID Recovery
Advanced Data Retrieval Capabilities for Businesses and Individuals in Lawrenceville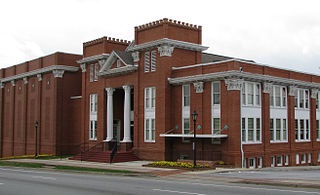 No one in Lawrenceville, GA would have enjoyment from losing tons of sensitive data from a home PC or corporate RAID storage. Still, many data-related nasty things happen annually to local individual users and business owners. It's not that people in Lawrenceville can't handle computers and secondary data storage devices properly, but there's no hard drive, SSD unit, RAID volume, NAS cloud or Apple device that can last forever.
According to more than 35-years' of experience of ACE Data Recovery, every physical data storage device has weak spots. So, hard disk drives are vulnerable to physical shock, solid-state disks may fall victims to overheating and bad manufacturing/assembly, RAID/NAS/JBOD arrays may become corrupted because of a single faulty hard drive in a bundle. Even the "smartest" data storage device has nothing to do with clumsy human actions or normal wear and tear.
When people in Lawrenceville, GA encounter serious problems with their desktop drives, Apple SSD drives, RAID servers, NAS portable clouds, smartphones or tablets, many of them prefer to refrain from any DIY actions and call ACE Data Recovery for professional assistance with vital data retrieval.
Data Recovery Process: How It Works for Clients from Lawrenceville
Free external hard drive or usb flash with each
completed
recovery
Our Data Recovery Experts Are Ready to Serve Customers from Lawrenceville
For your convenience, ACE Data Recovery has an office in
Atlanta, GA
. Whenever you're ready to start a free diagnostic evaluation of your media, call us at
877-304-7189
, bring your storage device to our Atlanta, GA office, and be sure your data is in professionals hands.
Data recovery with ACE Data Recovery: there are many ways to get files back in Lawrenceville, GA
Is it possible to recover crucial files from a faulty HDD, SSD, RAID, NAS, USB Flash drive, or iOS/Android gizmo without expert guidance? Well, it's possible for a huge do-it-yourselfer in Lawrenceville to perform the basic data recovery operations, with luck... However, if data is important, the best way to fix the issue is to rely on the ACE Data Recovery certified specialists.
Being the top of the line experts in field of data recovery, ACE has developed many unique solutions to piece priceless data together and recover it from wide range of data storage units, including both latest models of hard drives, SSD drives, RAID/NAS platforms and outdated Floppy drives or magnetic tapes.
Don't think it will solve itself. Call ACE Data Recovery today for Lawrenceville, GA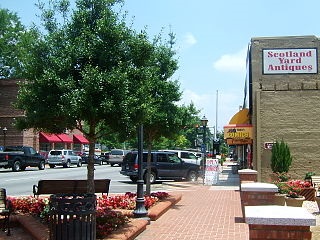 It's hard to admit, but there are business owners and individuals in Lawrenceville who prefer to do nothing to get important files back from faulty home PCs, corporate servers and portable data storage devices. Just imagine, those poor fellows really believe that dealing with professional data recovery services providers is nothing but a scam that costs a ton of money.
What a load of baloney! ACE Data Recovery, the world's leading data retrieval company, offers A-grade services which is affordable even for Lawrenceville residents with a modest income. The reason is, ACE doesn't outsource their tasks; instead they use proprietary tools to retrieve sensitive information from defective HDDs, RAID volumes, SSD units and portable widgets.
The best way to make sure you can count on qualified technical assistance with data retrieval is to pick up the phone and call the ACE Data Recovery support center for users in Lawrenceville, GA. Don't waste time and hire #1 data recovery team right away!