Johns Creek, GA Data Recovery Services - Hard Drives, SSD, RAID Recovery
Advanced Data Retrieval Capabilities for Businesses and Individuals in Johns Creek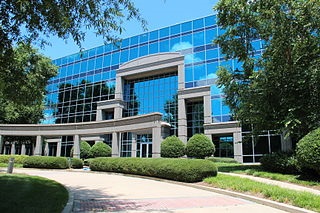 Professional assistance with retrieving sensitive information from faulty hard disk drives, SSD drives, RAID, JBOD, and NAS is what people in Johns Creek, GA need when their desktops, servers and portable secondary data storage units go down. To improve the likelihood of success, local computer owners rely on ACE Data Recovery.
So, why do people in Johns Creek hire certified data recovery specialists when advanced users can cope with data-related problems on their own, using make-shift solutions? Well, it's true that some basic data recovery procedures can be performed by some tech-savvy folks in Johns Creek, but when it comes to getting vital information from severely damaged storage units without causing further corruption to priceless files, do-it-yourself methods can do far more harm than good.
In opposite to Johns Creek do-it-yourselfers, certified technicians in the ACE Data Recovery lab use practice-proven methods to retrieve inaccessible files from defective desktop drives, SSD units, RAID arrays, NAS clouds, smartphones and other platforms that belong to both business owners and households in Johns Creek, GA.
Data Recovery Process: How It Works for Clients from Johns Creek
Free external hard drive or usb flash with each
completed
recovery
Our Data Recovery Experts Are Ready to Serve Customers from Johns Creek
For your convenience, ACE Data Recovery has an office in
Atlanta, GA
. Whenever you're ready to start a free diagnostic evaluation of your media, call us at
877-304-7189
, bring your storage device to our Atlanta, GA office, and be sure your data is in professionals hands.
Experience means reliability. ACE Data Recovery specs know how to prevent data loss at Johns Creek, GA
ACE Data Recovery has existed on the market of the A-grade data retrieval for more than 35 years. Such time has allowed ACE to create high-efficient data recovery solutions and develop a wide range of tools to extract temporarily inaccessible user files even from hopeless data storage units.
Using state-of-the-art facilities, designed in-house, ACE Data Recovery experts are capable of dealing with any type of HDD, SSD, RAID, NAS, JBOD, memory card, magnetic tape, USB Flash drive, or iOS/Android gizmo. But more importantly, the experienced engineers can prevent permanent data loss and retrieve every single piece of intact user data safe and sound.
Inaccessible doesn't mean lost. Call ACE Data Recovery to get your files back for Johns Creek, GA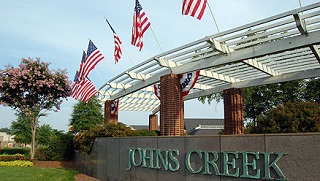 The main ACE Data Recovery message to business owners and individuals in Johns Creek, GA can be outlined as follows: no matter what happens to your desktop, server, network-attached storage or "smart" widget, there's always a chance to retrieve all intact information from a defective hard drive, RAID, pen drive or Apple SSD unit.
Yep, ACE has all the necessary tools to deal with any challenge people in Johns Creek may encounter when processing tons of vital data. In addition, ACE Data Recovery does without projects outsourcing which means their customers' private data is well protected from potential violation.
In case of a serious desktop/server failure, all Johns Creek residents can count on professional assistance with critical data retrieval, provided by ACE Data Recovery. Don't hesitate to call ACE for consultations and professional data recovery services.