East Point, GA Data Recovery Services - Hard Drives, SSD, RAID Recovery
Advanced Data Retrieval Capabilities for Businesses and Individuals in East Point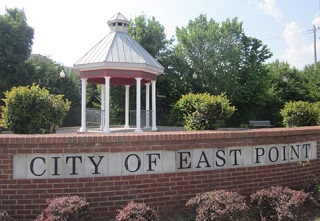 To prevent private or business-related data from loss is not an easy thing for businesses and households in East Point, GA. Even those local PC/Mac users, who use the advantage of the latest models of hard disk drives, solid-state disks, RAID, NAS, JBOD and other secondary storage devices, aren't immune from serious data-related problems with their desktops, servers and cloud storages.
Still, when sensitive information becomes inaccessible on PC, Mac, RAID or SSD, it doesn't mean the game is over and all vital files are gone once and for all. Professional data recovery services are what people in East Point really need when having serious problems with crucial data accessibility.
Many of those East Point business owners and individual users, who have experience in dealing with data recovery, rely on ACE Data Recovery when it comes to retrieving temporarily lost files from faulty HDDs, SSD units, RAID/JBOD arrays, NAS clouds, USB Flash drives, smartphones and tablets. The point is, ACE offers both reliable and affordable data retrieval services for businesses and households in East Point, GA.
Data Recovery Process: How It Works for Clients from East Point
Free external hard drive or usb flash with each
completed
recovery
Our Data Recovery Experts Are Ready to Serve Customers from East Point
For your convenience, ACE Data Recovery has an office in
Atlanta, GA
. Whenever you're ready to start a free diagnostic evaluation of your media, call us at
877-304-7189
, bring your storage device to our Atlanta, GA office, and be sure your data is in professionals hands.
Safe, fair and efficient service for East Point, GA - ACEs' key to success
Amongst ACE Data Recovery lab's features users in East Point appreciate most of all, there are three gems: safety, affordability and professionalism. They make up the company's services incomparable and very effective.
For more than 35 year ACE has gained enough experience to become the top of the line data recovery service providers not only in the United States, but all over the globe. Revolutionary solutions ACE Data Recovery specialists use to retrieve sensitive data from defective hard drives, SSD drives, and RAID arrays and "smart" widgets ensure success in the most complex cases of data loss reported by East Point residents.
As for the affordability, ACE Data Recovery does without third-party assistance, so, company customers pay only for the array of saved files, not for the outsourcing.
ACE Data Recovery: the best data recovery solutions for East Point, GA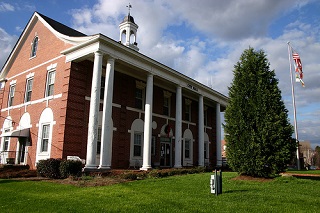 For East Point users looking for a real chance to retrieve important data from failed desktop drives, Apple SSD units, RAID, JBOD, NAS, USB drives, magnetic tapes, smartphones and tablets there's no need to look further. ACE Data Recovery offers A-grade solutions capable to save every single intact file from a dead piece of plastic or aluminum.
To hire certified data recovery specialists, business owners and individuals in East Point, GA don't need to do much. It's more than enough to pick up a phone and call the ACE Data Recovery support line. Don't hesitate; get started with your business or private info recovery right away!
Please note, DIY data recovery methods may lead to further storage unit corruption and permanent data loss. To minimize the risk and improve chances of a favorable outcome, use only qualified data retrieval services provided by certified specialists.