Alpharetta, GA Data Recovery Services - Hard Drives, SSD, RAID Recovery
Advanced Data Retrieval Capabilities for Businesses and Individuals in Alpharetta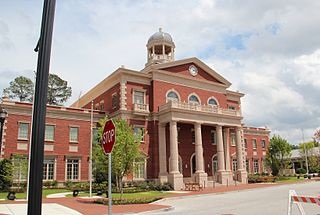 The ability to keep tons of precious information for years to come is what makes data storage devices necessary for computer owners in Alpharetta, GA, who are used to living in the cyber world. That's why professional data recovery means a lot for any Alpharetta user owning a desktop, Mac laptop, external HDD/SSD platform, RAID server, NAS storage or fancy-looking iOS/Android device.
Data recovery is a set an action to retrieve temporary inaccessible sensitive information from a faulty desktop drive, SSD drive, RAID, JBOD, NAS, USB Flash drive, magnetic tape, smartphone or tablet. To get intact user files from defective storage units, PC and Mac users in Alpharetta rely on the qualified services of ACE Data Recovery.
As a world-renowned provider of A-grade data retrieval services, ACE Data Recovery offers a really wide range of unique solutions, developed for more than 35 years of practice, to businesses and households in the United States, and in particular, computer owners in Alpharetta, GA.
Data Recovery Process: How It Works for Clients from Alpharetta
Free external hard drive or usb flash with each
completed
recovery
Our Data Recovery Experts Are Ready to Serve Customers from Alpharetta
For your convenience, ACE Data Recovery has an office in
Atlanta, GA
. Whenever you're ready to start a free diagnostic evaluation of your media, call us at
877-304-7189
, bring your storage device to our Atlanta, GA office, and be sure your data is in professionals hands.
Data recovery in Alpharetta, GA: ACE is off the charts
To become a professional data recovery specialist, it takes a little education and a lot of hands-on experience. In this case, ACE Data Recovery experts can boast of the impressive range of data retrieval solutions, developed for more than three decades. And furthermore, when dealing with complex cases of data inaccessibility, reported by the customers in Alpharetta, ACE has all the know-how to create proprietary hardware tools to piece data parts together and retrieve intact files from the faulty hard drives, SSD units, RAID arrays, NAS clouds or "smart" gadgets.
In addition, ACE can do so without third-party solutions, so people don't need to pay extra money to the whole bunch of the outsiders for data recovery. Such an approach makes ACE Data Recovery services affordable for both business owners and individuals in Alpharetta, GA and provides the highest grade of security to private and business-related information of the company's customers.
Lost files are no problem: ACE Data Recovery can retrieve it at Alpharetta, GA!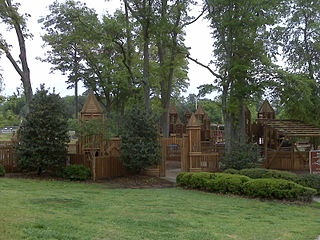 No matter how cool your computer, Mac laptop or "smart" toy is. When it comes to data recovery in Alpharetta, all faulty storage units turn into black boxes full of inaccessible vital information. To get that info back, people there rely on ACE Data Recovery experts.
If your desktop drive makes funny clicking or tapping sounds, it's time to call ACE for help. If you can't access your files on a secondary storage platform, ACE Data Recovery lab is the right place to contact. If you want to retrieve sensitive info from a pale of dusty magnetic tapes or floppy disks, let ACE know about it.
In other words, when nasty things happen to your computers, servers or widgets, don't hesitate to call the ACE Data Recovery support line and order high-class data retrieval services. Don't lose your chance to get a part of your private or business life back!