West Palm Beach, FL Data Recovery Services - Hard Drives, SSD, RAID Recovery
Advanced Data Retrieval Capabilities for Businesses and Individuals in West Palm Beach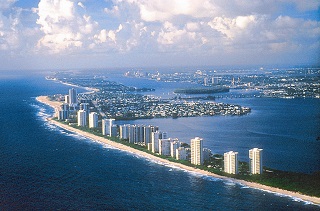 Once someone experiences the loss of data from any digital storage device, his or her first is quite understandable. When you rely badly on the information stored on a digital media, its crash can be simply devastating. Sometimes you can be responsible for deleting some of the data from it, but the end result is the same. Don't panic, the solution is near! ACE Data Recovery, a company with over 30 years of experience, has a Service Center near West Palm Beach and is ready to help you with any type of data recovery issue you might have.
What Kind Of Recovery Service You Can Expect?
No matter what the source of your problem is, the care you'll get at ACE Data Recovery will be exceptional. People working there will treat every situation you might have with patience. Close attention to the problem and focus on every detail is what experts from ACE are the best at. Using the equipment they make themselves, they will find the source of your problem and fix it in no time.
Free external hard drive or usb flash with each
completed
recovery
Our Data Recovery Experts Are Ready to Serve Customers from West Palm Beach
For your convenience, ACE Data Recovery has an office in West Palm Beach, FL. Whenever you're ready to start a free diagnostic evaluation of your media, call us at 1-877-304-7189, bring your storage device to our West Palm Beach, FL office, and be sure your data is in professionals hands.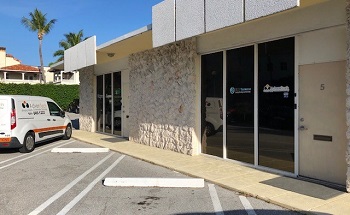 West Palm Beach, FL ACE Data Recovery

:

901 N. Flagler Dr.

, Suite 6

West Palm Beach

,

FL

33401

US

Office hours:8:00am-5:00pm EST, Mon-Fri

Toll Free: +1

877-304-7189

Telephone: +1

561-408-5620

Email:

Customer Service
"These guys are awesome."
My hard drive crashed without warning and, to my dismay, I learned that my two back-up programs had decided to stop working correctly as well. Happily I was directed to Ace Data Recovery. They did their best to calm me, kept me posted on the status of the data recovery, answered all of my questions, and were able to retrieve practically all of my data. While I hope never to have to need these services again, I will definitely return to Ace if I do! I highly recommend them.

Barbara Anderson
Rated

5.0
on 5/31/2016
What Are The Steps To Your Data Recovery at West Palm Beach, FL?
It is all quite simple! The only thing you'll have to do is to come to our Service Center in Miami located not too far from West Palm Beach and bring your broken device there. Then your
hard drive, RAID, SSD or tape
will be sent to a full-service laboratory and diagnosed for free.
Data Recovery in West Palm Beach, FL - Give us a Call to Get Started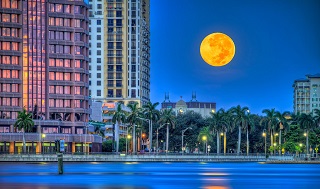 Your account manager will email you the assessment of the issue and the costs for its resolution. If you approve the quote, engineers will recover the data and transfer it to a new portable device that you will get for free. Your data will be delivered to you within few days and securely destroyed in 5 business days.
The most important part of retrieving your data is in finding a reliable partner that can meet your expectations and offer you high quality services. Thousands of satisfied clients all over the United States are there to confirm that you'll get the best service possible. Three decades in business are there to justify that ACE Data Recovery takes every job very seriously. No matter if you are having a problem with your hard drive, SSD, flash memory card, tape or you can't recover critical data from your RAID, ACE Data Recovery is the place for you. With the office literally at your doorstep, data recovery has never been easier.
ACE Data provides hard drive recovery on a full range of HDDs including internal and external hard drives of all sizes, makes and models.Our staff have decades of experience in retrieving your files from servers, desktops, laptops or recover external hard drive. Never assume that data on your hard drive was lost forever, no matter what it has been through. We can retrieve any data even from storage devices that other data recovery companies deem "unrecoverable".
ACE Data performs recovery services on a full range of solid state drives on any NAND flash memory technologies for all makes and models of laptops, desktop and network storages. Solid state storage devices have no moving parts, so this creates the wrong impression that data is much safer on an SSD. However, this is not the case. SSDs are more vulnerable to some defects than typical HDDs are. SSDs have a limited number of write cycles, leading to potential data loss.
Our dedicated team of RAID data recovery engineers is trained to handle all of the current RAID hardware platforms as well as SAN and NAS appliances commonly utilized in the market today. ACE Data Recovery has extensive experience in recovery from failed RAID's, including parity-distributed and basic spanned or striped volumes. We only require the active members of the array in order to recover lost data - no controllers, cables or enclosures..
ACE Data Recovery has the experience, tools and knowledge base to retrieve your data whether you have a iMac, Mac Pro or Macbook of any model. We don't just recover your individual treasured photos and videos and return them to you in one big unorganized cluster. Unlike the services of our competitors, our data recovery process involves the total retrieval of your library fully intact, not just the individual files. At ACE Data Recovery we know how to rescue and reassemble the broken Time Machine puzzle as well.
We are able to recover your data from various brands, types of media and technologies, including, but not limited to: