St Augustine, FL Data Recovery Services - Hard Drives, SSD, RAID Recovery
Advanced Data Retrieval Capabilities for Businesses and Individuals in St Augustine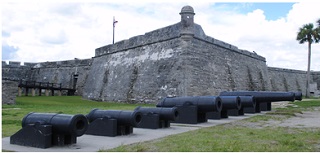 Data recovery is a sort of services any corporate or individual user in St Augustine, FL might need sooner or later. The point is, data storage devices used to keep vital information in safety may fall victims to physical or logical failures including data writing errors, careless human actions, manufacturing defects, sudden power surges, failed OS/firmware updates.
After a serious failure all sensitive information on a hard disk drive, solid-state storage, RAID/NAS/SAN volume gets temporarily lost. Still, it doesn't mean there's no way to save the day and get critical files back safe and sound. ACE Data Recovery team, a company that provides the most advanced file retrieval services in the United States, can boast of a full set of the cutting-edge solutions for the professional data retrieval.
A powerful combination of the latest technologies and extensive hands-on experience allows ACE Data Recovery experts to develop unique case-specific solutions and get intact data even from the outdated or severely corrupted HDDs, SSDs, RAID servers, tapes, USB flash drives, and even floppy disks. ACEs are well known for providing the safest file recovery services in the industry.
Data Recovery Process: How It Works for Clients from St Augustine
Free external hard drive or usb flash with each
completed
recovery
Our Data Recovery Experts Are Ready to Serve Customers from St Augustine
For your convenience, ACE Data Recovery has an office in
Jacksonville, FL
. Whenever you're ready to start a free diagnostic evaluation of your media, call us at
877-304-7189
, bring your storage device to our Jacksonville, FL office, and be sure your data is in professionals hands.
Data retrieval with ACEs: when you can order the A-grade services for a fair price in St Augustine, FL
To get sensitive information from failed HDDs, solid state platforms, RAID arrays and other media, ACE Data Recovery experts use the advantage of unique hardware tools and software pieces developed onsite. In fact, the company is equipped well enough to cope with the most complex cases of data inaccessibility.
For more than 35 years of providing qualified file retrieval services ACE Data Recovery has evolved in a completely autonomous company. To recover data from failed or dead hard disk drives that require Class 100 cleanroom environment, ACEs use the advantage of the proprietary lab. When it comes to getting files off a defective SSD, certified specialists rely on state-of-the-art hardware tools and software pieces created in-house.
As soon as ACEs can easily do without third-party assistance, their customers can receive the high-grade technical services for a fair price.
Successful file recovery in St Augustine, FL: deal ACEs for help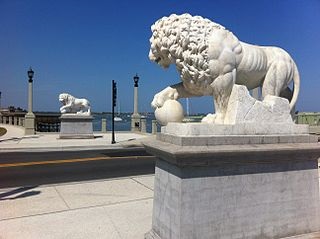 Perhaps, the best solution for saving crucial files from severe corruption and permanent loss is a full data backup. Sure thing, it's much easier to retrieve sensitive information from a backup file or an alternative media than trying to get that data off a dead storage unit.
However, even a backup file may get corrupted or an external file storage device may fail. In this case the only way to recover vital info is to deal with ACE Data Recovery, the leading provider of the professional data retrieval services in the United States.
All you need to hire a team of experts is pick up the phone and dial ACE Data Recovery at 877-304-7189. The sooner, the better.