Miami Gardens, FL Data Recovery Services - Hard Drives, SSD, RAID Recovery
Advanced Data Retrieval Capabilities for Businesses and Individuals in Miami Gardens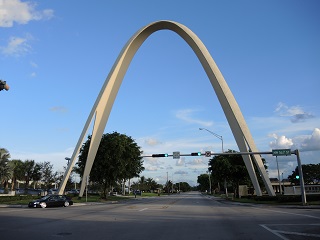 Let's get this clear right here: data you store on your hard drive contains most of your life in it. Broken hard drive or SSD won't hit you that bad financially, but it will impact your life pretty harsh. Both your personal and private data is there and if you lose it, everything could go downside for you. But you don't need to panic; retrieving the data from a broken device is now easy with a little help from professionals at ACE Data Recovery who recently opened a Service Center near Miami Gardens.
Data recovery is a complicated process when you don't know how to diagnose the issue or how to fix it. With over 30 years in this business, ACE Data Recovery is familiar with any possible problem that can happen with your storage device. For example, if you dropped your laptop or deleted some of your data by accident, experts at ACE Data Recovery can get it back for you. This is what puts ACE above its competition. Another fact that makes them to stand out of the crowd is that we are the only ones who produce data recovery equipment in the U.S.
Data Recovery Process: How It Works for Clients from Miami Gardens
Free external hard drive or usb flash with each
completed
recovery
Our Data Recovery Experts Are Ready to Serve Customers from Miami Gardens
For your convenience, ACE Data Recovery has an office in
Miami, FL
. Whenever you're ready to start a free diagnostic evaluation of your media, call us at
877-304-7189
, bring your storage device to our Miami, FL office, and be sure your data is in professionals hands.
Experienced Miami Gardens, FL Data Recovery
So let's say you are dealing with a data loss situation and you need it as soon as possible. All you need to do is to visit our Service Center in Miami. Our staff members will pass your media to the engineers in one of our full-service labs. The will find out what type of malfunction your media is experiencing and give you the quote of the recovery.
Data Recovery in Miami Gardens, FL - Give us a Call to Get Started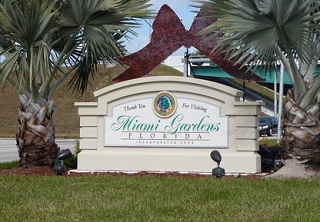 It's totally up to you to decide whether you seek a second opinion or trust us and let us fix your device to restore your data. If you approve the quote, our experts will do everything they can to get your data back. Data extracted from your broken hard drive or other storage device will be sent back to you on a free portable device. In order to provide our customers with the exceptional customer service, ACE Data Recovery offers a free post-recovery support.
If you are in need for a good advice regarding your data loss situation, don't hesitate to call us for a free consultation. We'll be happy to assist the residents of Miami Gardens with their data recovery needs and recommend backing up the data in the future.