Murrieta, CA Data Recovery Services - Hard Drives, SSD, RAID Recovery
Advanced Data Retrieval Capabilities for Businesses and Individuals in Murrieta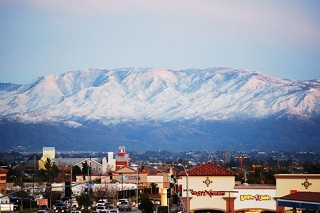 Tons and tons of vital information are an essential part of life for thousands of corporate and individual computer owners in Murrieta, CA. It's fairly clear that even the slightest HDD, SSD, RAID/NAS/JBOD failure that makes sensitive information inaccessible can easily make human life a nightmare.
Still, it's not all that bad as there's a team of professional engineers capable of retrieving crucial information even from heavily corrupted hard disk drives, solid-state units, RAID servers, NAS cloud or "smart" Android/iOS gizmos. That team is an essential part of ACE Data Recovery, the world's leader in providing the A-grade file retrieval services to business keepers and households from pole to pole.
Using the advantage of the unique tools developed onsite; ACE Data Recovery experts can handle any type of data storage device and recover files other companies can't. In other words, ACE has all the necessary solutions to save businesses and precious life memories of Murrieta residents.
Data Recovery Process: How It Works for Clients from Murrieta
Free external hard drive or usb flash with each
completed
recovery
Our Data Recovery Experts Are Ready to Serve Customers from Murrieta
For your convenience, ACE Data Recovery has an office in
San Diego, CA
. Whenever you're ready to start a free diagnostic evaluation of your media, call us at
877-304-7189
, bring your storage device to our San Diego, CA office, and be sure your data is in professionals hands.
Free Hard Drive, RAID, SSD or Flash Data Recovery Diagnostics for Murrieta's clients
Best experience in file recovery PC/Mac owners in Murrieta, CA can get
With ACE Data Recovery, businesses and households in Murrieta, CA get real chances to retrieve critical information from faulty desktop hard drives, Apple solid-state drives, RAID/NAS/JBOD platforms and portable gadgets.
For more than 35 years of providing qualified file recovery services, ACE Data Recovery has created many highly-specific solutions. These days the majority of computer owners in Murrieta, CA use the advantage of ACE Data Recovery's first-class services to prevent private and business-related files from permanent loss. Every year certified specialists process thousands of defective data storage devices in order to restore intact user data safe and sound. For Murrieta residents, dealing with ACE Data Recovery means to gain the best experience of professional file retrieval.
Choose the best file recovery services in Murrieta, CA: call ACE Data Recovery today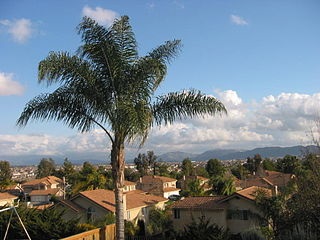 For those PC/Mac owners in Murrieta, CA who really want to save vital files from irretrievable loss, there are two simple rules to follow. First of all, power off your desktop, MacBook or external file storage as soon as possible. The reason is, each operation with a faulty hard disk drive, SSD unit, RAID/NAS/JBOD platform may cause severe corruption and make important info irrecoverable.
Once the file storage is switched off, it's about time to call ACE Data Recovery and hire a team of professional technicians providing the best data retrieval services in the industry. Please, keep in mind that careless DIY actions may lead to the worst-case scenario and make precious files inaccessible once and for all.
To ensure successful file retrieval from a faulty HDD/SSD/RAID/NAS platform, call the ACE Data Recovery support line right away.