Toshiba High Endurance series SSD - Solid State Drives Data Recovery
Data recovery from Toshiba High Endurance SSD - Solid State Drives Data Recovery
Qualified Toshiba Enterprise High Endurance SSD recovery is among the professional services ACE Data Recovery team offers to those corporate computer owners who value business– and customer-related information and want to save it from corruption or loss. Data retrieval from Toshiba Enterprise High Endurance SSDs is performed in accordance with the highest standards established by ACE Data Recovery, #1 file recovery company in the United States.
According to the latest reviews, Toshiba Enterprise High Endurance SSDs can boast of both the best performance and highest capacity among enterprise-class solid-state drives. Unfortunately, they aren't failproof and sometimes can fall victims to sudden power surges, manufacturing defects, overheating and human errors. When High Endurance SSDs fail, it often means their owners need to hire a team of certified technicians in order to get intact sensitive information back.
Toshiba High Endurance SSD data recovery process: how it works for our clients
1.

YOU BRING

Bring or ship your failed storage media to our office for a free diagnostic evaluation.
2.

YOU APPROVE

Receive and approve an all-inclusive quote, so we can start the process immediately.
3.

WE RECOVER

Give us few days to recover your data and to copy it to a free return media.
4.

WE DELIVER

Get your data back, copy it to your computer and benefit from our free post-recovery support.
Free external hard drive or usb flash with each
completed
recovery
State-of-the-art solid-state drives require the same hi-tech solutions for successful data retrieval. ACE Data Recovery offers a complete set of proven solutions for the safest Toshiba Enterprise High Endurance SSD recovery in the industry. Sure thing, professional file retrieval may cost a fortune, but these days dealing with experienced specialists is the only safe way to prevent vital files from corruption and permanent loss.
Our Experts are Ready to Recover Data from Your Failed Toshiba High Endurance SSD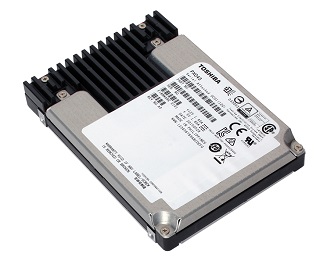 Unlike hard disk drives, SSDs don't have magnetic platters and mechanical parts. Instead, all user info is stored on special memory chips. To read intact files from failed solid-state platforms, ACE Data Recovery experts use the advantage of highly-specific equipment developed in a proprietary lab.
Such an approach allows doing without projects outsourcing, which, in turn, makes SSD recovery services provided by ACEs affordable to wide range of corporations and business owners. In addition, ACE Data Recovery customers pay only for the saved data. That makes Toshiba Enterprise High Endurance SSD recovery with ACEs cost-efficient and comfortable:
PX04SHB160
PX04SHB080
PX04SHB040
PX04SHB020
PX04SHQ160
PX04SHQ080
PX04SHQ040
PX04SHQ020
PX02SSB080
PX02SSF040
PX02SSF020
PX02SSF010
Toshiba Enterprise High Endurance SSD recovery wit ACEs: safe and efficient
To recover critical information from failed Toshiba Enterprise High Endurance SSDs, business owners often rely on the high-tech solutions developed by ACE Data Recovery specialists. In spite of the fact that SSD recovery can't always be 100% successful, the customers often leave thank you messages to show they are satisfied with the job done. Here's a feedback from Robert S., a business owner in Seattle, WA: "I'd like to say thanks for saving company-related information. I'm really happy you guy managed to get all files I needed back. From now on I'll be very careful with my file, that's much cheaper than dealing with recovery companies. Just kidding. Frankly, I'm happy with the result."