OCZ Vector series SSD - Solid State Drives Data Recovery
Data recovery from OCZ Vector SSD - Solid State Drives Data Recovery
Data retrieval from OCZ Vector series SSDs is a sort of job only professionals can do. With this in mind, ACE Data Recovery team offers the full set of proven solutions to corporate and individual PC/Mac owners interested in saving vital information from permanent loss. Qualified OCZ Vector series SSD recovery is the only reliable way to save the day.
Both fast and sharp-looking, OCZ Vector series SATA III solid-state drives make reasonable alternatives to traditional hard disk drives. These days more and more people rely on SSD storages in order to process a massive amount of data with the lightning speed.
Nevertheless, OCZ's Vector SSDs have flaws that make them vulnerable to sudden power cuts, overheating and careless human actions. As a result, sensitive information users want to keep in safety may get inaccessible or even permanently lost.
OCZ Vector SSD data recovery process: how it works for our clients
1.

YOU BRING

Bring or ship your failed storage media to our office for a free diagnostic evaluation.
2.

YOU APPROVE

Receive and approve an all-inclusive quote, so we can start the process immediately.
3.

WE RECOVER

Give us few days to recover your data and to copy it to a free return media.
4.

WE DELIVER

Get your data back, copy it to your computer and benefit from our free post-recovery support.
Free external hard drive or usb flash with each
completed
recovery
When a nasty thing happens to a solid-state drive, it usually means the only way to get crucial files back is to call on the specialists. In this regard, ACE Data Recovery is the best option. As the world's leader in providing qualified data retrieval services, ACE team has more than 35 years of successful hands-on experience in saving any file types from any kind of data storage device.
Our Experts are Ready to Recover Data from Your Failed OCZ Vector SSD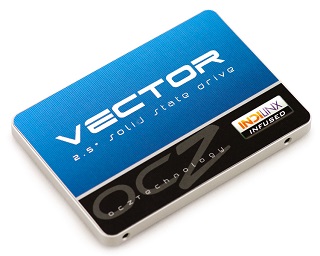 When it comes to professional OCZ Vector series SATA III SSD recovery, ACE Data Recovery offers assistance with retrieving intact files from Vector, Vector 150, VT180 and Vector 180 solid state storages featuring Indilinx Barefoot 3 chipset.

Using the latest technologies, certified specialists are capable to piece the parts of data together and retrieve them from a failed drive safe and sound. In case of need, ACE Data Recovery experts can develop unique tools and software pieces in order to get to the original data array locked on the faulty solid-state platform.
Data recovery from OCZ Vector SSDs is safe with ACE Data Recovery team
ACE Data Recovery specialists are experienced enough to ensure the safest data recovery in the industry. Customers' feedbacks make the best proof of that. Many SSD owners leave short messages in order to thank for saving their files. Here's one from Thomas M., a Vector drive owner from Alexandria, VA: "I'd like to thank ACE Data Recovery staff for keeping their promise. In a few days after a horrible incident with my SSD storage I got vital files back. You are the best, guys."