Toshiba Mid Endurance series SSD - Solid State Drives Data Recovery
Data recovery from Toshiba Mid Endurance SSD - Solid State Drives Data Recovery
Professional Toshiba Enterprise Mid Endurance SSD recovery allows to minimize the risk of permanent data loss and get intact sensitive information off a faulty drive. Dealing with certified specialists forming the core of ACE Data Recovery team makes data retrieval from Toshiba Enterprise Mid Endurance SSDs comfortable and absolutely safe. Combining the latest technologies with the extensive experience, ACEs are capable to get most files from defective solid-state platforms in one piece.
Toshiba's enterprise-class Mid-Endurance solids-state drives cater to a really wide range of business needs. They make a real catch for corporations making business in field of e-commerce, as capacious and lightning-fast drives make it easy to process large files or massive amount of data.
Toshiba Mid Endurance SSD data recovery process: how it works for our clients
1.

YOU BRING

Bring or ship your failed storage media to our office for a free diagnostic evaluation.
2.

YOU APPROVE

Receive and approve an all-inclusive quote, so we can start the process immediately.
3.

WE RECOVER

Give us few days to recover your data and to copy it to a free return media.
4.

WE DELIVER

Get your data back, copy it to your computer and benefit from our free post-recovery support.
Free external hard drive or usb flash with each
completed
recovery
Despite their many practical bonuses, Toshiba Enterprise Mid Endurance SSDs have one common con. Just like traditional hard disk drives, they are prone to logical and physical failures. Usually, when a solid-state storage gets corrupted, it requires more time and money to read intact files off the memory chips. The point is, successful SSD recovery can be ensured only by the professional action taken by qualified technicians.
Our Experts are Ready to Recover Data from Your Failed Toshiba Mid Endurance SSD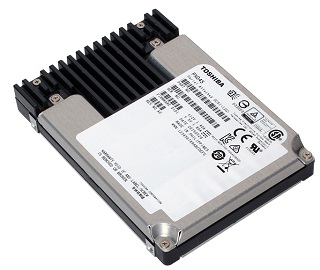 ACE Data Recovery, the leading provider of the A-grade data retrieval services in the United States, offers a wide range of reliable solutions to get crucial files from failed Toshiba Enterprise Mid Endurance solid-state drives. For more than 35 years of successful hands-on experience, the team of qualified specialists has developed highly-efficient tools and software piece in order to improve file recovery procedures and make them more affordable to both corporate and individual PC/Mac users.
As soon as Toshiba Enterprise Mid Endurance SSD recovery requires a lot of skilled labor, any DIY methods can be considered as clearly undesirable. Clumsy file recovery attempts may result in further drive degradation and permanently corrupt all vital information. The most reasonable way to save the day is to leave everything to ACE Data Recovery experts.
PX04SMB320
PX04SMB160
PX04SMB080
PX04SMB040
PX04SMQ320
PX04SMQ160
PX04SMQ080
PX04SMQ040
The most affordable Toshiba Enterprise Mid Endurance SSD recovery ever
ACE Data Recovery customers often leave short thank you messages to show they are completely satisfied with the company services. Many of those positive feedbacks belong to people using the advantage of SSD storages to keep critical info in line. Here's what ACEs got from Marcos S., a business owner from Marshfield, MA:
"
Wow, I'm really amazed with the amount of files ACE Data Recovery techs could save. I didn't even know that file recovery from a dead drive could be that successful. The only con: professional data recovery is quite expensive. Oh well, at least it was worth it
."