Toshiba Value Endurance series SSD - Solid State Drives Data Recovery
Data recovery from Toshiba Value Endurance SSD - Solid State Drives Data Recovery
Toshiba Enterprise Value Endurance SSD data recovery requires qualified time and highly specific solutions to prevent critical data from permanent loss. Data recovery from Toshiba Enterprise Value Endurance SSD is one of the services that ACE Data Recovery team, world's leading data retrieval services provider, offers to corporate users who would like to choose state-of-the-art solutions and prefer to deal with high-speed storage devices that process data with lightning speed.
Toshiba Enterprise Value Endurance SSDs are high-performance enterprise-class storage units that were developed with a good balance for value of cost, endurance, and performance over read intensive models.
Toshiba Enterprise Value Endurance SSDs are finely optimized for read-intensity or endurance. They are suitable for various enterprises read-intensive applications that require a balance of reliability, capacity, and endurance such as web servers, video-on-demand, media streaming, search engines, and warm data storage. Toshiba Enterprise SSDs have NAND flash memory and offer high reliability, encryption technology to support enterprise applications and environments, and data protection incorporating power-loss-protection.
Toshiba Value Endurance SSD data recovery process: how it works for our clients
1.

YOU BRING

Bring or ship your failed storage media to our office for a free diagnostic evaluation.
2.

YOU APPROVE

Receive and approve an all-inclusive quote, so we can start the process immediately.
3.

WE RECOVER

Give us few days to recover your data and to copy it to a free return media.
4.

WE DELIVER

Get your data back, copy it to your computer and benefit from our free post-recovery support.
Free external hard drive or usb flash with each
completed
recovery
But no matter how good Toshiba Enterprise Value Endurance SSDs are they still need work as any other modern solid-state drives. Data storage systems designed for businesses keep a huge amount of data and many companies use the advantage of servers to organize and store important data about their partners, products, customers, technologies, etc. In case of mishap, this vital data can get inaccessible because of human error or logical/physical failure.
Our Experts are Ready to Recover Data from Your Failed Toshiba Value Endurance SSD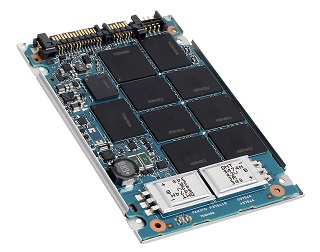 In case of urgent data related problems, the best way to get sensitive information back is to contact a professional data recovery services provider. ACE Data Recovery makes the best choice because ACE Data Recovery experts know more about Toshiba SSD recovery than anybody else. In fact, the company's engineers have developed specific tools and solutions to simplify SSD data retrieval procedures and significantly improve chances to retrieve critical business data in one piece.
As data retrieval is very complicated in case of Toshiba Enterprise Value Endurance SSD failures, do not hesitate to call ACE Data Recovery support line for a free consultation and hire certified engineers who can recover any type of files from Toshiba Enterprise Value Endurance SSD.
THNSNJ800PCSZ
THNSNJ400PCSZ
THNSNJ200PCSZ
Toshiba Enterprise Value Endurance SSD data recovery: ACE Data Recovery professionals can retrieve intact data back.
ACE Data Recovery has lots of grateful feedbacks from their customers. Some of them were left by owners of Toshiba Enterprise Value Endurance SSDs who contacted ACEs for A-grade data retrieval services. Here is a message left by Jim B., Toshiba Enterprise Value Endurance SSD owner from Houston, TX: "When our server crashed I was in a panic to find out that the critical data was not being backed up. Luckily, I contacted ACE Data Recovery and all business data was successfully retrieved. I would recommend your service for SSD recovery."