OCZ Talos series SSD - Solid State Drives Data Recovery
Data recovery from OCZ Talos SSD - Solid State Drives Data Recovery
Retrieving important files from a corrupted SSD storage is not the same as data recovery from a traditional hard disk drive. Almost always it requires a lot of professional time and highly-specific tools. ACE Data Recovery, #1 file retrieval services provider in the United States, offers both experience and state-of-the-art solutions for the professional OCZ Talos series SSD recovery. Using the latest technologies, certified specialists make data recovery from OCZ Talos series SSDs safe and successful.
OCZ's Talos series SSDs feature SAS interface and MLC NAND. They are known as the cost-efficient enterprise-class solid-state platforms that make a perfect choice for corporations and small-business owners interested in both fast and safe data processing.
OCZ Talos SSD data recovery process: how it works for our clients
1.

YOU BRING

Bring or ship your failed storage media to our office for a free diagnostic evaluation.
2.

YOU APPROVE

Receive and approve an all-inclusive quote, so we can start the process immediately.
3.

WE RECOVER

Give us few days to recover your data and to copy it to a free return media.
4.

WE DELIVER

Get your data back, copy it to your computer and benefit from our free post-recovery support.
Free external hard drive or usb flash with each
completed
recovery
Still, it sometimes happens that even the most advanced data storages fail and make critical data inaccessible. The same is with OCZ Talos SSDs: manufacturing defects, careless firmware update or sudden power surge may corrupt the data storage device and result in temporary data loss.
Our Experts are Ready to Recover Data from Your Failed OCZ Talos SSD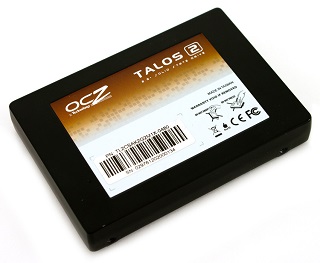 Retrieving temporarily lost files from defective solid-state platforms is one of ACE Data Recovery's specialties. Every year the company's experts get terabytes of sensitive information from personal and corporate SSD storages. The owners of OCZ's Talos drives entrust their data to ACEs as well. The company offers the most reliable solutions in the industry to recover data from Talos and Talos 2 solid state-drives featuring Dual SandForce SF-2282 chipset. Combining high technologies with more than 35-years' experience, the team of qualified technicians can read intact files from the memory chips and prevent crucial info from permanent loss.
Data recovery from OCZ Talos drives isn't a job for do-it-yourselfers. Only professional file recovery specialists can ensure safety to the locked files and successful data recovery.
The A-grade OCZ Talos series SSD recovery: ACE Data Recovery experts at your service
Often, after successful data recovery, ACE Data Recovery customers leave feedbacks in order to show they are happy with the company services. Here's what ACEs got from Megan K., a small business owners from Downers Grove, IL:
"
Gosh, I really thought I lost all my customer-related files once and for all after one of the corporate SSD units had failed. It was a miracle ACE Data Recovery specialists took the case. Well, that was a couple of restless and paranoid days, indeed. Finally, ACE guys managed to read all info they could and sent it back to me on a brand-new hard drive. Thanks for the great job!
"