OCZ Vertex series SSD - Solid State Drives Data Recovery
Data recovery from OCZ Vertex SSD - Solid State Drives Data Recovery
OCZ Vertex series SSD recovery is one the professional services ACE Data Recovery team offers to corporations, small business owners and individual PC/Mac users. Even if it the drive seems to be completely dead, there's no need to panic. ACEs have thousands solutions to get vital information from a faulty file storage. Retrieving data from OCZ Vertex series SSDs is the company's specialty.
OCZ Vertex series solid-state drives represent an attempt to combine the drive size, high performance and price. In opposite to traditional hard disk drives, Vertex storages feel much lighter. So, if there is a need to process large files or great amount of data, OCZ Vertex series SSDs will make an affordable option for both corporate and individual computer owners.
OCZ Vertex SSD data recovery process: how it works for our clients
1.

YOU BRING

Bring or ship your failed storage media to our office for a free diagnostic evaluation.
2.

YOU APPROVE

Receive and approve an all-inclusive quote, so we can start the process immediately.
3.

WE RECOVER

Give us few days to recover your data and to copy it to a free return media.
4.

WE DELIVER

Get your data back, copy it to your computer and benefit from our free post-recovery support.
Free external hard drive or usb flash with each
completed
recovery
Just like HDDs, solid-state drives have finite lifetimes. More precisely, the number of writing cycles is limited for SSDs. In addition, they may fall victims to various logical and physical failures. Failed data writing, overheating, sudden power cut or manufacturing defects may result in temporary or even permanent file loss. As a result, the only way to get intact files off the faulty solid-state platform is to call on qualified recovery specialists.
Our Experts are Ready to Recover Data from Your Failed OCZ Vertex SSD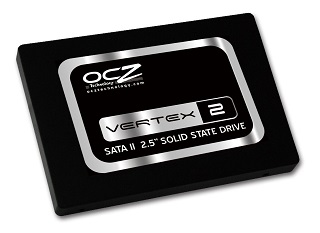 ACE Data Recovery, #1 file recovery services provider in the United States, has all the necessary know-how to give a hand to computer users having an urge in professional OCZ Vertex series SSD recovery. The company experts can retrieve intact info from the following drive models: Vertex, Vertex Plus (Indilinx Barefoot chipset), Vertex Plus R2 (Indilinx Barefoot 2 chipset), Vertex 2 (Sandforce SF-1200 chipset), Vertex 3 (Sandforce SF-2200 chipset), Vertex 4 (Indilinx Everest 2 chipset), Vertex 450, Vertex 460, Vertex 460A (Indilinx Barefoot 3 chipset).
Combining advanced technologies and more than 35-years' hands-on experience, ACE Data Recovery specialists can also develop highly-specific tools for the most successful SSD recovery.
Retrieving files from faulty OCZ Vertex series SSDs: it's much easier with ACE Data Recovery
Lots of computer owners in the United States entrust faulty solid-state drives to ACE Data Recovery team. In most cases, company experts are capable to recover important files even from severely corrupted units. In turn, happy customers often leave short thank you messages. The following message belongs to Phil C., a computer owner in Philadelphia, PA:
"
I'm glad guys from ACE Data Recovery managed to get important files off the corrupted SSD storage. The unit got inaccessible and I failed to access critical directories. So, I decided to try my luck with ACE Data Recovery to get files back. I was absolutely right: pros did their job
."