WD SanDisk CloudSpeed SATA SSD Recovery - Solid State Drive Data Recovery
SanDisk CloudSpeed SATA recovery - Solid State Drive Data Recovery
Professional file recovery from SanDisk CloudSpeed SATA SSDs is one of the services ACE Data Recovery company offers to data center owners and corporations using SanDisk products to process and keep important information with the proprietary cloud storages. SanDisk CloudSpeed SATA solid-state drive recovery itself requires lots of qualified time and specific knowledge. That is why, dealing with certified data recovery specialists is vital when a CloudSpeed SSD fails.
It comes without saying that cloud services need reliable storages in order for providers to manage workloads and satisfy customers. With this in mind, SanDisk CloudSpeed SATA solid-state drives make almost the perfect choice for many data center owners and large corporations.
SanDisk CloudSpeed SATA data recovery process: how it works for our clients
1.

YOU BRING

Bring or ship your failed storage media to our office for a free diagnostic evaluation.
2.

YOU APPROVE

Receive and approve an all-inclusive quote, so we can start the process immediately.
3.

WE RECOVER

Give us few days to recover your data and to copy it to a free return media.
4.

WE DELIVER

Get your data back, copy it to your computer and benefit from our free post-recovery support.
Free external hard drive or usb flash with each
completed
recovery
Still, even the most reliable SSD storage has a weak spot: it may fall a victim to a physical or logical failure and make all data inside temporarily inaccessible. Usually, when it happens, the only way to get sensitive information back is to call on professional assistance.
Our Experts are Ready to Recover Data from Your Failed SanDisk CloudSpeed SATA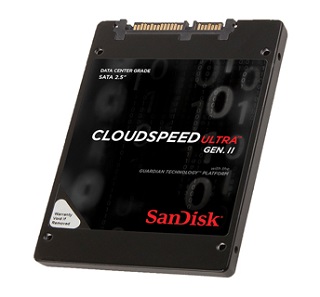 ACE Data Recovery company, the best file recovery services provider in the United States, combines experience with state-of-the-art solutions to handle any type of data storage device and retrieve vital data safe and sound. ACEs are known as the only US company capable to develop the proprietary solutions in order to retrieve files other companies can't.
To retrieve files from SATA SSDs, the company's experts use the latest technologies and the cutting-edge equipment as it is the only way to read intact files from the memory chips of a faulty data storage device.
Although data retrieval from SSD storages is quite expensive, every year lots of people contact ACE Data Recovery team in order to get precious information off the faulty solid-state platforms. Among the company customers there are owners of SanDisk CloudSpeed SATA SSDs.
File recovery from SanDisk CloudSpeed SATA SSDs is one of the company's specialties
After the job is done and intact data is recovered, ACE Data Recovery specialists often get thank you messages from customers. The following feedback was left by Michael S.from Cheney, WA. He had a serious issue with accessing files on a corporate CloudSpeed SATA SSD.
"
Now I know, there is at least one company full of specs able to recover files properly. Last week I had a serious trouble with one of our solid-state drives. In short, I couldn't access job-related files on it. To solve the issue, I contacted ACE Data Recovery for help with data retrieval. Lucky me, I managed to chose the right company. Those guys managed to recover most files back
."