WD SanDisk X300DC SATA SSD Recovery - Solid State Drive Data Recovery
SanDisk X300DC SATA recovery - Solid State Drive Data Recovery
ACE Data Recovery company offers professional assistance with file recovery from SanDisk X300DC SATA SSD storages. Even if you think your case if hopeless, ACEs will try hard to prove that successful SanDisk X300DC SATA SSD recovery is just a matter of time and professionalism.
X300DC SATA SSDs, a quite special line of SanDisk products, are designed to both secure vital user data and speed it up. Created using the cutting-edge 10nm TLC flash technology, X300DC SATA solid-state drives can boast of very high file reading speed. Such a performance makes them ideal for business keepers interested in the lightning-speed data processing.
SanDisk X300DC SATA data recovery process: how it works for our clients
1.

YOU BRING

Bring or ship your failed storage media to our office for a free diagnostic evaluation.
2.

YOU APPROVE

Receive and approve an all-inclusive quote, so we can start the process immediately.
3.

WE RECOVER

Give us few days to recover your data and to copy it to a free return media.
4.

WE DELIVER

Get your data back, copy it to your computer and benefit from our free post-recovery support.
Free external hard drive or usb flash with each
completed
recovery
ACE Data Recovery team offers the complete set of the unique solutions developed onsite to all SanDisk X300DC SATA SSD owners looking for help with file recovery. In opposite to traditional hard disk drives, solid-state solutions require highly specific hardware tools and technologies when it comes to file retrieval.
Our Experts are Ready to Recover Data from Your Failed SanDisk X300DC SATA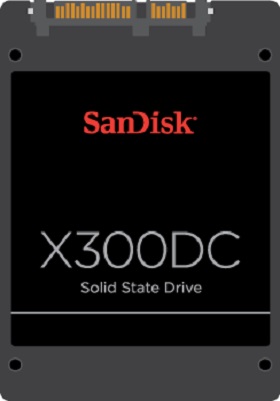 But there are some cases when SanDisk X300DC SATA SSDs may turn into a source of serious data-related issues. When there are defects in a Flash memory chip or the drive gets physically deformed/overheated, it could be impossible to access critical files on the storage device. If there's a backup file all precious data can be recovered from, the situation isn't that bad. Otherwise, the only reliable way to retrieve sensitive info from a defective X300DC SATA SSD is to call on a qualified data recovery services provider.
As the only US company capable to develop case-specific solutions, ACE Data Recovery team combines technologies and extensive hands-on experience in order to find the most reliable way to save temporarily lost user data. In a proprietary lab company engineers can create unique tools and software pieces to make file recovery from faulty SanDisk X300DC SATA SSD successful.
Professional SanDisk X300DC SATA SSD recovery: choose the best services in the industry
ACE Data Recovery, a team of professional technicians providing qualified file retrieval services for more than 35 years in a row, has all the necessary know-how to handle any type of data storage device and recover any type of data. According to the customer feedbacks, ACEs are the best experts in the industry. The following message was left by George S. from Tulsa, OK:
"I'd like to thank ACE Data Recovery technical staff for a great job. Not so long ago I contacted ACE DR support for help with
X300DC SATA SSD
recovery. One of the company's solid-state drives failed, so I decided to rely on professional in order to get vital data back. Lucky for me, the first company I decided to call was ACE Data Recovery. Those guys are true pros."