Western Digital My Cloud Recovery - Newwork Drive Data Recovery
Western Digital My Cloud Recovery - Network Attached Storage(NAS) Data Recovery
When it comes to WD My Cloud data recovery, the most reliable way to retrieve sensitive information in one piece is to contact ACE Data Recovery team right after the storage unit failure. The company offers wide range of data retrieval services including quite specific ones such as data recovery from WD My Cloud storage.
Other Western Digital My Cloud NAS Appliances:
WD My Cloud Personal Storage favorably differs from any other Western Digital data storage unit. In contrast to traditional data storage and processing devices, WD Cloud is designed to be a shared storage for all widgets and computers in your office or home . In fact, that fancy-looking item makes the perfect platform for making crucial data backups and saving important files in one place.
For millions of modern users, life looks pretty empty and lonely without favorite music, pictures, videos and other vital files stored on hard disk drives, portable gadgets or virtual cloud storages. In fact, lots and many people depend on their data. With this in mind Western Digital designers have developed WD My Cloud storage to make it easy for human beings to upload user files from mobile devices to a safe and operational data repository.
WD My Cloud data recovery process: how it works for our clients
1.

YOU BRING

Bring or ship your failed storage media to our office for a free diagnostic evaluation.
2.

YOU APPROVE

Receive and approve an all-inclusive quote, so we can start the process immediately.
3.

WE RECOVER

Give us few days to recover your data and to copy it to a free return media.
4.

WE DELIVER

Get your data back, copy it to your computer and benefit from our free post-recovery support.
Free external hard drive or usb flash with each
completed
recovery
WD My Cloud data recovery: the way ACE Data Recovery customers see it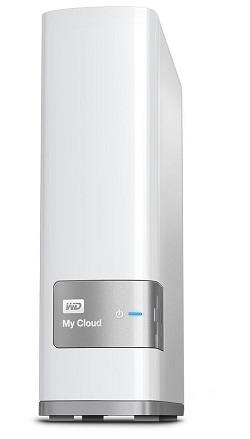 Now, the slight fly in the ointment is that WD My Cloud isn't immune from failures, human errors, physical damages and manufacturing defects. When a bad thing happens, there's the only reliable way to retrieve sensitive information from a dead WD Cloud safe and sound: call ACE Data Recovery team for professional assistance.
In opposite to DIY practices, methods are reinforced by 35 years of experience and unique data retrieval solutions developed by highly-skilled technicians. In brief, data recovery from WD My Cloud is hardly a stretch for gurus working at ACE Data Recovery.

The following feedback was received from Dillon, a resident of Arnold, MD, who called ACE Data Recovery for retrieving data from a faulty WD My Cloud:

"I would like to thank ACE Data Recovery technical staff for the work done in getting my files off the defective 3TB WD My Cloud drive. I really have no idea what happened, but my WD Cloud storage died after I had moved a couple of personal file folders from laptop to the cloud device. I tried to connect the storage unit to PC, but without success. To save my files I decided to hire a data recovery expert. Fortunately, ACE Data Recovery was the first company I called. Tell you what, those guys earn their keep! I don't really want to get into it, but in four days I got all my files back. They were copied to a brand new WD hard drive. Now that's what I call great customer service!"