Western Digital My Cloud EX Recovery - RAID NAS Data Recovery
Western Digital My Cloud EX Recovery - RAID NAS Data Recovery
Data recovery from WD My Cloud EX Series data storage systems is something ACE Data Recovery engineers can certainly deal with. People from all around the world contact the company specialists for qualified WD My Cloud EX Series data retrieval to ensure their priceless files will be saved from permanent loss.
So how come a reliable file storage system requires additional help to prevent serious data-related issues? At first sight, it looks like My Cloud EX Series storage drives are immune from all unpleasant surprises that may happen to your PC/Mac desktop or laptop. Being a highly-efficient network-attached storage (NAS), random WD My Cloud EX Series unit offers multiple options to save sensitive user data. Even when a disaster happens, sensible NAS to NAS Backup strategy allows duplicating all files to another My Cloud EX storage that makes at the same network. In other words, you can always create a backup of your business projects or favorite videos somewhere outside your home or office.
In simple terms, WD My Cloud EX Series centralized data storages are nothing but portable high-end RAID arrays used to receive and organize user data from anywhere you can find the Internet connection.
Nevertheless, all WD EX Series physical clouds share a serious drawback. Namely, all storages use hard disk drives as data-collecting devices. That can make units vulnerable to physical shock, premature wear and tear, logical failures and mechanical damage.
WD My Cloud EX data recovery process: how it works for our clients
1.

YOU BRING

Bring or ship your failed storage media to our office for a free diagnostic evaluation.
2.

YOU APPROVE

Receive and approve an all-inclusive quote, so we can start the process immediately.
3.

WE RECOVER

Give us few days to recover your data and to copy it to a free return media.
4.

WE DELIVER

Get your data back, copy it to your computer and benefit from our free post-recovery support.
Free external hard drive or usb flash with each
completed
recovery
WD My Cloud EX data recovery: the way ACE Data Recovery customers see it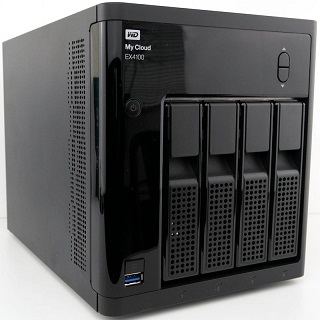 Despite the fact, that WD My Cloud EX Series drives make data backup procedure, there's always a chance that some critical files on a backup storage can get severely damaged or lost due to an error.
Anyway, if the worst's happened and you need to retrieve crucial files from a failed WD My Cloud EX data storage safe and sound, the best solution is to pick up the phone and dial ACE Data Recovery certified experts for qualified data retrieval services. Believe it or not, but the company has a number of options for recovering files even from hopeless storage units.

This thank you message the ACE Data Recovery team got from Ed M., a resident of Arnold, MD, for professional assistance with retrieving sensitive information from a mechanically damaged WD My Cloud EX2 Ultra private cloud storage:
"I have no words for how happy I am to get all my accounting files back. I was starting to think that my files got lost forever. But, lucky me, guys from ACE Data Recovery were there to help me with getting files off a dead appliance. I think I'll definitely bother them again if something happens with my data again."