Western Digital My Cloud DL | PR Recovery - RAID Data Recovery
Western Digital My Cloud DL | PR Recovery - RAID Data Recovery
Many modern small business owners use WD My Cloud DL | PR Series products to share vital information and save it from a violation or loss. At the same time, data recovery from WD My Cloud DL | PR Series storages has become an important part of ACE Data Recovery team's everyday life. Indeed, WD My Cloud DL | PR Series data recovery is one of the high-class services you can order from ACE Data Recovery, #1 data retrieval services provider on the planet.
Speaking of small businesses, it is usually all about getting, processing, storing and sharing tons of sensitive data closely linked to every single process inside any small-scale company. In this regard WD My Cloud DL | PR Series storage systems make the perfect solution for business owners using the advantage of small corporate networks to save critical business-related information from unpredictable surprises.
In fact, such a good device like WD My Cloud network attached storage, provides no less serious security level for crucial business projects, documents and spreadsheets. Just imagine a reliable RAID array equipped with dual NICs and power ports that can ensure continuous file sharing on the network even in the case of power adapter failure, and you'll understand why WD My Cloud DL | PR Series drives are so popular these days.
For what it's worth, WD My Cloud DL | PR Series units have their breaking points. After all, those data storage devices use NAS optimized hard disk drives to store crucial files, which makes WD My Cloud network attached storages vulnerable to such unpleasant things as premature wear and tear, physical/logical damages, firmware issues, etc.
WD My Cloud DL | PR data recovery process: how it works for our clients
1.

YOU BRING

Bring or ship your failed storage media to our office for a free diagnostic evaluation.
2.

YOU APPROVE

Receive and approve an all-inclusive quote, so we can start the process immediately.
3.

WE RECOVER

Give us few days to recover your data and to copy it to a free return media.
4.

WE DELIVER

Get your data back, copy it to your computer and benefit from our free post-recovery support.
Free external hard drive or usb flash with each
completed
recovery
WD My Cloud DL | PR data recovery: the way ACE Data Recovery customers see it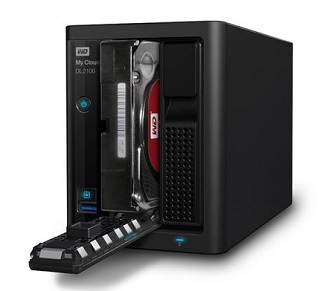 The good news is that in case of a WD My Cloud failure ACE Data Recovery qualified specialists can quickly come to the assistance of the unit owner and deploy every technical skill to retrieve sensitive files from a faulty WD My Cloud DL | PR Series unit.
If you want to place an order or need more information regarding data recovery from WD My Cloud DL | PR Series drives, pick it up and dial ACE Data Recovery team right away!

The following review was written by Otoniel J., a proud owner of WD My Cloud DL4100 network attached storage from Portland, OR. The issue was, Otoniel's drive had a manufacturing defect that nearly caused severe data loss.
"Frankly, I've always considered myself pretty cool and sober-minded. Well, until that one incident with my docs on that unfortunate WD My Cloud DL | PR4100 drive. Seriously, if it wasn't for guys from ACE Data Recovery, I'd probably go completely crazy trying to access vital files on the dead storage. I don't really know what the recovery team did, but one thing's certain – ACE Data Recovery technicians managed to save the good name of my company and I deeply appreciate their efforts."