Western Digital My Cloud Mirror Recovery - RAID Data Recovery
Western Digital My Cloud Mirror Recovery - RAID Data Recovery
Data recovery from WD My Cloud Mirror is one of the ACE Data Recovery services that the company offers to clients from all over the world. Though it may seem unlikely that someone might need assistance with retrieving data from WD My Cloud Mirror storage, one shouldn't forget that there's no such thing as perfect data storage device.
No doubts, WD My Cloud Mirror is a mark worthy device. According to the manufacturer, this storage device provides direct access to crucial user files from anywhere, wherever you can connect to the Internet.
But what really matters is that My Cloud Mirror can boast of the Mirrored Data Protection. In fact, lucky WD Cloud storage owners get a portable RAID 1 array consisting of two hard drives interacting with each other. That means all files a user uploads on the main drive is copied to a backup one in order to ensure the higher level of data protection in comparison with traditional storage units.
Anyway, even extra-safe and lightning-fast My Cloud Mirror has a weak spot. The point is that the cutting-edge solution uses good old hard disk drives as the main data storage. That means, all those failures inherent in modern HDDs can happen to WD My Cloud Mirror drive as well. Human errors, manufacturing defects, natural wear, logical corruptions – there's a bunch of things that may happen to your storage device. And that's where ACE Data Recovery team comes in.
WD My Cloud Mirror data recovery process: how it works for our clients
1.

YOU BRING

Bring or ship your failed storage media to our office for a free diagnostic evaluation.
2.

YOU APPROVE

Receive and approve an all-inclusive quote, so we can start the process immediately.
3.

WE RECOVER

Give us few days to recover your data and to copy it to a free return media.
4.

WE DELIVER

Get your data back, copy it to your computer and benefit from our free post-recovery support.
Free external hard drive or usb flash with each
completed
recovery
WD My Cloud Mirror data recovery: the way ACE Data Recovery customers see it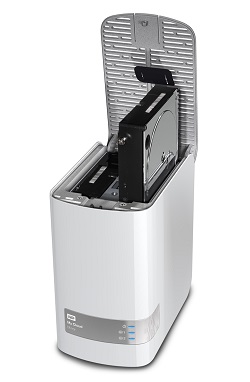 With over 35 year of experience in retrieving data from any type of storage device, certified ACE specialists can develop unique tools and solutions to recover sensitive information from a failed WD My Cloud Mirror storage. Be it the main file storage or a backup drive, all your data will be retrieved in one piece, saved to an alternative media and sent back to you. Your only concern is to pick up a phone and give ACE Data recovery a quick call in case of a data storage failure.

Jason from Choctaw, OK, was happy when all his documents were recovered from a failed 8TB WD My Cloud Mirror data storage in ACE Data Recovery lab. Here's what he said:

"Look, I don't really know how to say the right things. I'm just so happy to have vital files back! You guys are really something. When I heard that WD My Cloud Mirror I bought last month making suspicious buzz-like noises and could not access my Docs folder, I had a bad scare. Luckily, ACE Data Recovery was the first company I decided to call for assistance. I trusted the company, and I was right. Whatever you people did, it worked! That's what I call quality services!"