Western Digital My Book Live Recovery - Hard Drive Data Recovery
Western Digital My Book Live Recovery - Hard Drive Data Recovery
Data recovery from WD My Book Live and WD My Book Live Duo is not a problem for ACE Data Recovery, a worldwide leading data retrieval services provider. Latest company solutions make WD My Book Live data recovery both efficient and affordable to a number of people who use the advantage of high-class WD data storage devices.
Speaking of high-class drives, it's important to draw attention to a personal cloud storage designed by WD specialists. The portable drive is widely known as My Book Live and makes the best option for both regular users keeping their data on desktops or external hard drives, and business owners who prefer to entrust their documents and projects to more reliable but clunky RAID arrays. WD My Book Live Duo, for example, comes with RAID 0 configured by default. Such configuration increases device capacity but creates additional point of failure.
In simple terms, WD My Book Live is nothing but a part of new generation of personal data storage systems that stand for maximum comfort and flexibility in processing and storing sensitive information outside the desktop, laptop, Mac/Apple gadgets. Wireless data uploading allows transferring important files from anywhere where you can find the Internet connection.
WD My Book Live data recovery process: how it works for our clients
1.

YOU BRING

Bring or ship your failed storage media to our office for a free diagnostic evaluation.
2.

YOU APPROVE

Receive and approve an all-inclusive quote, so we can start the process immediately.
3.

WE RECOVER

Give us few days to recover your data and to copy it to a free return media.
4.

WE DELIVER

Get your data back, copy it to your computer and benefit from our free post-recovery support.
Free external hard drive or usb flash with each
completed
recovery
WD My Book Live data recovery: the way ACE Data Recovery customers see it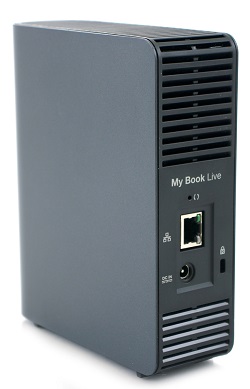 In terms of data safety, WD My Book Live is being presented as "an extra layer of protection" for precious files. Indeed, advanced backup technology allows to automatically create data copies and safe points in case of the drive failure.
Still, even a well-thought-out backup strategy wouldn't save critical information in case of a human error, physical damage or logical failure of RAID 0. After all, WD My Book Live is only a tricked-out hard drive with all pros and cons of that type of data storage devices.
If the worst's happened and sensitive information was locked on a failed WD My Book Live Duo drive, ACE Data Recovery experts have many means at their disposal to retrieve all intact files in one piece. A prompt data recovery request can save the day!

From time to time ACE Data Recovery teams gets feedbacks from clients. The following review was written by Jacob W., a WD My Book Live DUO drive owner from Greenville, NC:
"Yep, it was a fine mess, alright. I bought my fancy WD My Book Live Duo a year ago. At first, I couldn't be happier about the new purchase. Pretty soon, however, my WD My Book Live Duo started to act strange. Eventually, I couldn't access the photo library uploaded from a phone. I knew I could exchange the defective device for a brand new one, but the problem was with data that I needed to get back. That's how I met guys from ACE Data Recovery. To put it short, it took six days to retrieve all my data from a hopeless WD My Book Live Duo. But the most important thing, I got ALL my pics back safe and sound!"