Western Digital My Cloud OS 3 Recovery - Hard Drive Data Recovery
Western Digital My Cloud OS 3 Recovery - Hard Drive Data Recovery
Retrieving files from failed storage units running My Cloud OS 3 may require a lot of skilled work. That is why data recovery from WD My Cloud devices is among the paramount services for ACE Data Recovery team.
For many people who own desktops, Mac products and portable gadgets, WD My Cloud Series storages make a perfect solution to keep vital information safe and sound for a long time. Not least, My Cloud OS 3 makes dealing with personal and business WD Cloud storage devices comfy and easy.
The main advantage of My Cloud OS 3 over other similar software products is its simplicity. It allows a device owner to save sensitive data from any type of a storage unit and access it from anywhere. Furthermore, My Cloud OS 3 combined with ElephantDrive service, integrated in WD My Cloud portable storages, allows creating a data backup and saving it to virtual ElephantDrive cloud.
That's all well and good for people using the advantage of WD My Cloud products running My Cloud OS 3. However, when it comes to serious issues with the data storage itself, the only thing My Cloud OS 3 can offer is restoring corrupted/deleted files from the most recent backup.
WD My Cloud OS 3 data recovery process: how it works for our clients
1.

YOU BRING

Bring or ship your failed storage media to our office for a free diagnostic evaluation.
2.

YOU APPROVE

Receive and approve an all-inclusive quote, so we can start the process immediately.
3.

WE RECOVER

Give us few days to recover your data and to copy it to a free return media.
4.

WE DELIVER

Get your data back, copy it to your computer and benefit from our free post-recovery support.
Free external hard drive or usb flash with each
completed
recovery
WD My Cloud OS 3 data recovery: the way ACE Data Recovery customers see it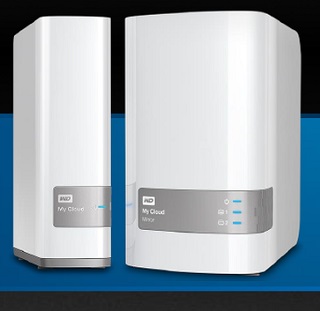 The point is, all WD My Cloud 3 portable storages are nothing but small-sized RAID arrays using hard disk drives as data holders. That means that, any problem that may happen to a random HDD or RAID-0-1 array, affects highly-efficient drives in WD My Cloud Series. In other words, a faulty hard drive inside your personal cloud can result in full data inaccessibility with all the consequences.
Still, there is a way to retrieve locked or deleted files from a failed My Cloud drive: leave everything to specialists from ACE Data Recovery. Certified engineers have enough experience and abilities to get to the bottom of the problem and find the most efficient solution to recover critical files in one piece.
Evidently, professional data retrieval services cost money. On the other hand, the cost of ACE Data Recovery procedures is nothing compared to the damage caused by clumsy DIY actions.

Grateful ACE Data Recovery customers often leave their feedbacks regarding the company services. This one was written by Alan D. from Orlando, FL, after ACE technicians had managed to retrieve important documents from his My Cloud OS 3 storage:

"I'm really impressed with the result! Frankly, I expected the worst and almost said goodbye to my files. Imagine my surprise when I got a flash drive from ACE Data Recovery full of data retrieved from damaged My Cloud OS 3. I'm... I'm speechless!"