HGST Ultrastar SN100 series PCIe SSD Recovery - Hard Drive Data Recovery
HGST Ultrastar SN100 series PCIe SSD Recovery - Hard Drive Data Recovery
Retrieving data from failed HGST Ultrastar SN100 series PCIe SSDs it's not an easy task. It's not the kind of job an IT-savvy geek can do. For a successful file recovery it is required to use highly-specific tools and software pieces and tons of qualified time. Otherwise, the data storage device may easily get completely dead and make all sensitive information permanently inaccessible.
ACE Data Recovery, #1 file recovery services provider not only in the United States, but also from pole to pole, offers the most advanced technical solutions for the safest HGST Ultrastar SN100 series PCIe SSD recovery in the industry. Relying on the proprietary solutions developed in-house, ACEs can handle even severely damaged SSDs and get sensitive files other companies can't.
HGST Ultrastar SN100 series PCIe SSDs differ from other solid-state platforms by excellent performance and reliability. Still, even those HGST drives are helpless when it comes to physical and logical failures. Failed firmware update, overheating or sudden power surge, may turn a solid-state drive into a piece of junk full of vital information.
HGST Ultrastar SN100 series PCIe SSD data recovery process: how it works for our clients
1.

YOU BRING

Bring or ship your failed storage media to our office for a free diagnostic evaluation.
2.

YOU APPROVE

Receive and approve an all-inclusive quote, so we can start the process immediately.
3.

WE RECOVER

Give us few days to recover your data and to copy it to a free return media.
4.

WE DELIVER

Get your data back, copy it to your computer and benefit from our free post-recovery support.
Free external hard drive or usb flash with each
completed
recovery
Our Experts are Ready to Recover Data from Your Failed HGST Ultrastar SN100 series PCIe SSD Drive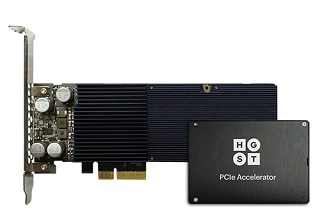 When unpredictable things happen to HGST Ultrastar SN100 series PCIe SSDs, the most reliable way to save crucial information from loss and retrieve it from a faulty storage unit in one piece is to call on ACE Data Recovery experts.
With more than 35 years of successful hands-on experience, ACE Data Recovery team can boast of the most advanced set of file retrieval solutions in the industry. These days company experts can handle any type of data storage device and recover any kind of intact data.
When it comes to retrieving files HGST Ultrastar SN100 series PCIe SSD in a professional way, ACEs combine extensive experience with the cutting-edge technologies to succeed. In case of need they can create case-specific hardware tools and software pieces. As a result, ACE Data Recovery customers have more chances to get intact files back safe and sound.
Professional HGST Ultrastar SN100 series PCIe SSD recovery starts with ACEs
As ACE Data Recovery team is a recognized leader in SSD recovery, many HGST Ultrastar SN100 series PCIe SSDs owners try their luck with the company in order to get important information off the failed storage platforms. To thank ACEs for a great job and saving files from loss, many company customers leave us their feedback. This one belongs to Enoelia E., a small business owner in Woodbridge, VA: "I don't really want to write much. I just want to thank ACE Data Recovery staff for saving my docs. You're the best!"