HGST s840 series SAS SSD Recovery - Hard Drive Data Recovery
HGST s840 series SAS SSD Recovery - Hard Drive Data Recovery
HGST s840 series SAS SSD recovery is one of the professional services ACE Data Recovery team provides to corporate computer users and business owners seeking a reliable way to prevent critical information from permanent loss. As the world's leaders in professional data recovery, ACEs can ensure the safest data retrieval from HGST s840 series SAS solid state drives in the industry.
HGST s840 series Enterprise SAS SSDs make a real catch for corporations and business owners dealing with tons of important files every day. Reliable and lightning-fast s840 series solid-state drives make it possible to process large files in no time. In opposite to traditional hard disk drives, they have no mechanical parts, and this makes the file storage platforms resistant to physical shock.
HGST s840 series SAS SSD data recovery process: how it works for our clients
1.

YOU BRING

Bring or ship your failed storage media to our office for a free diagnostic evaluation.
2.

YOU APPROVE

Receive and approve an all-inclusive quote, so we can start the process immediately.
3.

WE RECOVER

Give us few days to recover your data and to copy it to a free return media.
4.

WE DELIVER

Get your data back, copy it to your computer and benefit from our free post-recovery support.
Free external hard drive or usb flash with each
completed
recovery
Our Experts are Ready to Recover Data from Your Failed HGST s840 series SAS SSD Drive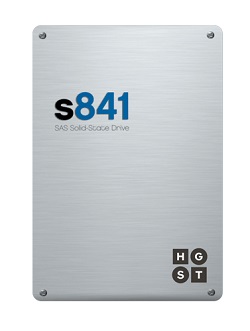 Nevertheless, HGST s840 series SSDs have a weak spot. Just like other solid-state solutions, they feature new state-of-the-art technology. What does it mean for an average user? New hard drive failures and new problems with crucial files accessibility. As a result, all important information may get heavily corrupted and permanently lost.
ACE Data Recovery offers a complete set of proven solutions for safe and efficient HGST s840 series Enterprise SAS SSD recovery. Users need to understand that SSD recovery is often much more complex than retrieving files from the traditional hard disk drives. Usually, it takes a lot of professional time to read intact data particles from the memory chips and piece them together in order to prevent data from the further corruption.
Luckily, ACE Data Recovery experts are experienced enough to deal even with the most complex cases of data inaccessibility. For more than 35 years of providing advanced file recovery services to corporations and individual users from pole to pole, ACEs have developed lots of unique technical solutions for professional data recovery. In case of need, they can develop case-specific tools and software pieces and ensure the safest SSD recovery in the industry for a fair price.
HGST s840 series SAS SSD recovery: ACE Data Recovery can get it for you
Retrieving files from solid-state platforms makes one of ACE Data Recovery experts' specialties. Every year they recover terabytes of crucial data from faulty SSDs. From time to time ACEs get orders from companies and business owners who want to get sensitive files from failed or even completely dead HGST s840 series SAS SSDs.
"Hi, guys! I'd love to say you were a big help, really. Without you I could lose my business. It's still hard to imagine that I could get in trouble because of a failed SSD storage. Gosh, I'm glad ACE Data Recovery team was there to save my files." Katy J., business owner in Carrollton, TX.