HGST FlashMAX series PCIe SSD Recovery - Hard Drive Data Recovery
HGST FlashMAX series PCIe SSD Recovery - Hard Drive Data Recovery
ACE Data Recovery team offers qualified technical assistance with HGST FlashMAX PCIe SSD recovery to corporation and businesses that need to save corporate information from corruption and loss. For the safest data retrieval from HGST FlashMAX PCIe solid-state drives, the company experts use the advantage of proven hi-tech solutions developed in a proprietary lab. Such an approach makes SSD recovery easy and comfortable for customers and allows getting the maximum intact data from a defective drive.
According to the HGST specialists, FlashMAX PCIe SSD is a real catch for large companies and datacenters as it makes big data processing and application production very fast. On the other hand, capacious with high performance HGST FlashMAX PCIe solid-state drive isn't immune to most of those pesky things that may turn even the latest SSD storage into a useless piece of electronic junk. Be it a sudden power cut, manufacturing defect or human error, physical and logical failures still threaten crucial files that corporate users try to keep in safety.
HGST FlashMAX series PCIe SSD data recovery process: how it works for our clients
1.

YOU BRING

Bring or ship your failed storage media to our office for a free diagnostic evaluation.
2.

YOU APPROVE

Receive and approve an all-inclusive quote, so we can start the process immediately.
3.

WE RECOVER

Give us few days to recover your data and to copy it to a free return media.
4.

WE DELIVER

Get your data back, copy it to your computer and benefit from our free post-recovery support.
Free external hard drive or usb flash with each
completed
recovery
Our Experts are Ready to Recover Data from Your Failed HGST FlashMAX series PCIe SSD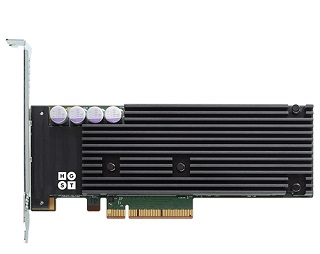 In opposite to traditional hard disk drives, solid-state solutions require time and technologies for a successful data recovery. That is why file retrieval from HGST FlashMAX PCIe SSD is often expensive and time-consuming. ACE Data Recovery is the only company in the industry that provides affordable SSD recovery services corporate and individual users from pole to pole. The secret is that company experts rely on the unique hardware tools and software pieces developed onsite, which means ACEs can recover data without project outsourcing. As a result, the company provides qualified services for a fair price.
That's right, to recover files from failed HGST FlashMAX PCIe SSD, ACE Data Recovery engineers use the advantage of their own solutions. In addition, company engineers are capable to develop highly-specific tools to cope with the most complex cases of data inaccessibility.
HGST FlashMAX PCIe SSD recovery: let ACEs take care about your files safety
Every year ACE Data Recovery experts get orders from corporations, datacenters and small business owners seeking ways to get intact information from failed solid state drives. Some of those requests are from HGST FlashMAX PCIe SSD owners. Almost always ACEs manage to meet customers' expectations and recover intact files safe and sound. Then customers often leave positive feedback about the company services. Here's one from Tim S., a HGST FlashMAX PCIe SSD owner from Owasso, OK: "I'm glad it's all over now. And I'm absolutely happy with ACE Data Recovery services. Those guys know their job. I got most files I needed so badly back and my business is saved. Thank you!"