HGST Ultrastar MM series SAS SSD Recovery - Hard Drive Data Recovery
HGST Ultrastar MM series SAS SSD Recovery - Hard Drive Data Recovery
When a data storage platform fails, it's about time to call on professionals to save critical files from loss. ACE Data Recovery offers the best set of file retrieval solutions in the industry for corporate users in need of qualified HGST Ultrastar MM series SAS SSD recovery. So far as SSD recovery is a job for certified specialists, ACE Data Recovery experts will try their best to retrieve intact files from failed HGST Ultrastar MM series SAS SSDs in one piece.
HGST Ultrastar MM series SAS SSD data recovery process: how it works for our clients
1.

YOU BRING

Bring or ship your failed storage media to our office for a free diagnostic evaluation.
2.

YOU APPROVE

Receive and approve an all-inclusive quote, so we can start the process immediately.
3.

WE RECOVER

Give us few days to recover your data and to copy it to a free return media.
4.

WE DELIVER

Get your data back, copy it to your computer and benefit from our free post-recovery support.
Free external hard drive or usb flash with each
completed
recovery
Our Experts are Ready to Recover Data from Your Failed HGST Ultrastar MM series SAS SSD Drive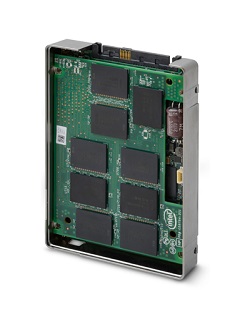 Reliable and fast, HGST Ultrastar MM solid-state drives make an optimal choice for business owners as they can ensure safe and lightning-fast data processing. However, even the most advanced data storage device isn't immune from nasty things like physical damage, failed firmware update, manufacturing defects or human errors. When it comes to solid-state platforms, they require other tools and strategies in opposite to traditional hard disk drives.
To retrieve temporary inaccessible files from a failed HGST Ultrastar MM series SSD, ACE Data Recovery experts combine high technologies with their extensive hands-on experience. Whereas SSD recovery requires highly-specific tools and a lot of qualified time, it may cost a fortune for an Ultrastar MM series SAS SSD owner to get sensitive info from a faulty storage unit. With this in mind, ACEs use the advantage of the unique hardware tools and software pieces developed onsite. As a result, the company doesn't need to call on the third-party assistance and can provide SSD recovery services for a fair price.
High-grade HGST Ultrastar MM series SAS SSD recovery: dealing with ACEs always pays off
To retrieve important files from failed HGST Ultrastar MM series SAS SSDs, many corporations and business owners in the United States use the advantage of ACE Data Recovery professional services. As a result, the computer owners get important data back and ACEs become even more experienced in SSD recovery.
Often, when the job is done, ACE Data Recovery experts get positive feedbacks from grateful customers. Usually people just thank the company staff. The following thank-you message was left by Matthew W., Ultrastar SAS SSD owner from Dallas, TX: "You got my thanks for a great job, guys. I'm really impressed with the results and happy to know that my corporate files are back safe and sound. I heard it's hardly possible to get data from a dead SSD storage. Now I know there's a company that can make it."