HGST Ultrastar SAS Recovery - Hard Drive Data Recovery
HGST Ultrastar SAS Recovery - Hard Drive Data Recovery
Retrieving files from HGST Ultrastar SAS hard drives isn't a job for average PC/Mac owners. The point is clumsy user actions may destroy the drive itself and make all sensitive info on it permanently inaccessible. That is why using the advantage of the professional solutions for HGST Ultrastar SAS HDDs recovery is a very good idea.
As the world's best provider of data recovery services, ACE Data Recovery team has enough professional tools to recover files other companies can't. Qualified HGST Ultrastar SAS hard drives recovery is one of the company's services both business owners and individual users can order for a fair price.
Ultrastar hard disk drives make a perfect choice for those computer owners who are used to process and keep a wide range of different data on a regular basis. Ultrastar series HDDs live up to their name as they can boast of the best performance, capacity and protection in class.
HGST Ultrastar SAS data recovery process: how it works for our clients
1.

YOU BRING

Bring or ship your failed storage media to our office for a free diagnostic evaluation.
2.

YOU APPROVE

Receive and approve an all-inclusive quote, so we can start the process immediately.
3.

WE RECOVER

Give us few days to recover your data and to copy it to a free return media.
4.

WE DELIVER

Get your data back, copy it to your computer and benefit from our free post-recovery support.
Free external hard drive or usb flash with each
completed
recovery
Our Experts are Ready to Recover Data from Your Failed HGST Ultrastar SAS Drive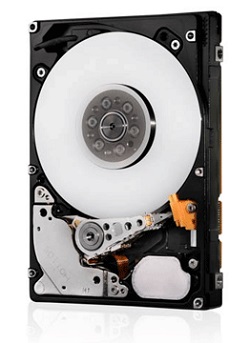 However, being just physical file storage platforms, Ultrastar drives aren't immune to logical and physical failures. So, a sudden physical shock or failed OS upgrade may lead to a temporary data loss. When a drive failure happens, the only sure way to get critical files from a failed storage is to call on a professional data recovery service provider. With this in mind, lots of corporations, small business owners and individual computer users rely on ACE Data Recovery experts.
For more than 35 years in a row, ACE Data Recovery provides #1 data recovery services to people from pole to pole. To deal with hopeless hard disk drives, certified specialists use the advantage of proprietary labs. ACEs can also deal with the most complex cases of data inaccessibility that require Class 100 cleanroom environment.
Dealing without project outsourcing, ACE Data Recovery can offer the most affordable Ultrastar SAS hard drives recovery service in the industry.

Successful Ultrastar SAS HDDs recovery is real with ACE Data Recovery
Every year ACE Data Recovery experts retrieve terabytes of vital information from failed hard disk drives. Ultrastar SAS hard drives owners often order the high-class recovery services to save critical files from corruption and permanent loss. And they often leave feedbacks to thank ACEs for help.
Kara J., small business owner in Downers Grove, IL: "Thank you guys for urgent assistance with saving my business docs. It's hard to imagine now what could happen without you. Lucky me, I decided to call ACE Data Recovery first. As a result, I got the most important files back".