Choosing the Best SSD for Your Needs
Choosing the Best SSD for Your Needs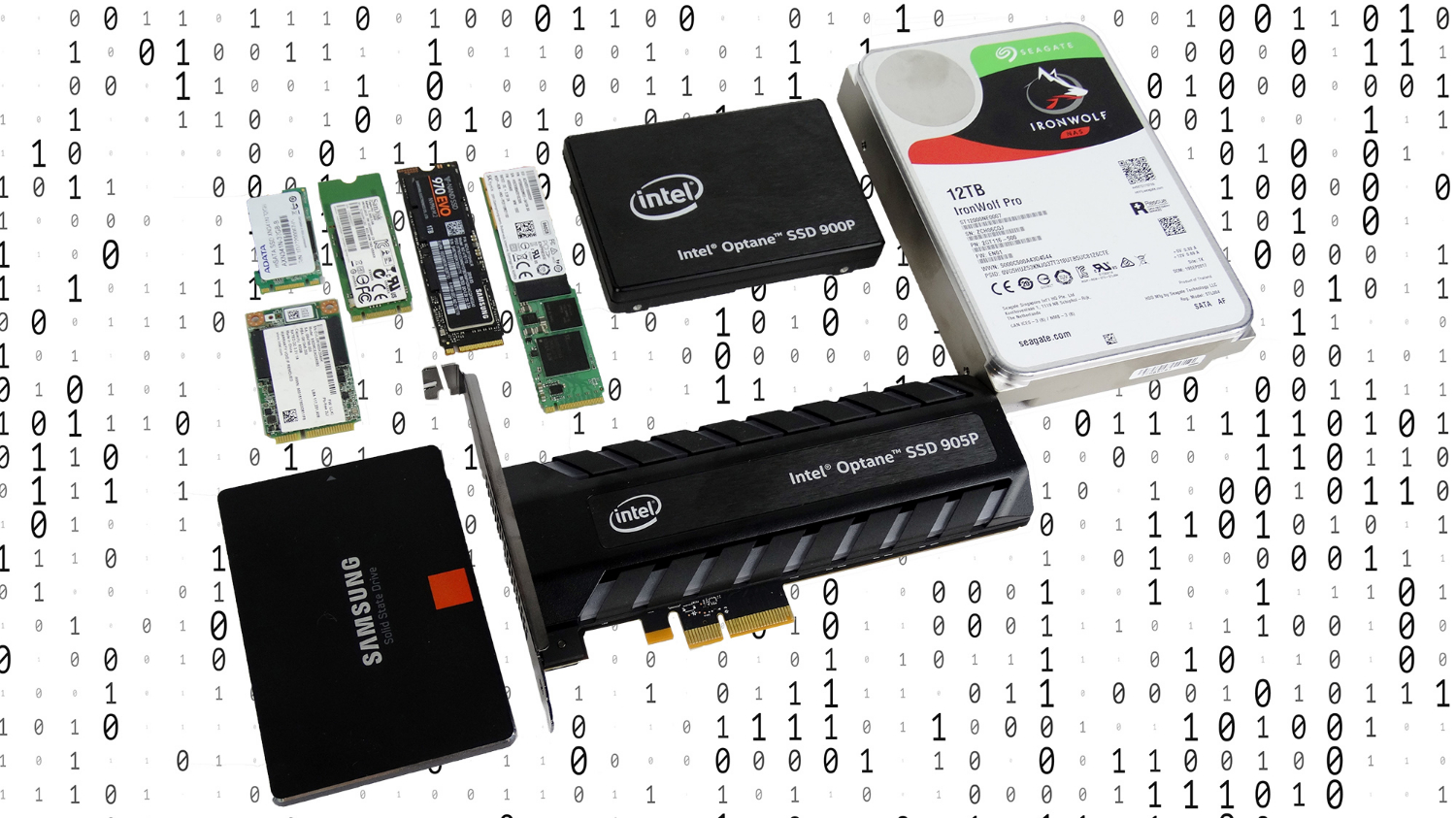 SSDs or solid-state drives will generally make your computer feel fast; they are also more robust, more energy-efficient, and more compact. With dropping prices, SSDs are now more common than ever. Leading SSD manufacturers like Western Digital, Intel, Samsung, Seagate, Crucial, SanDisk, and others offer dozens of SSDs, so before you can select the right one for your computer, you need to take into account some important factors.
SSDs are made up of three main components – the NAND flash where the actual data is stored, a controller, which is an embedded processor that contains the firmware to manage the read and write tasks of the SSD, and an optional component, volatile DDR memory that is used to cache information.
Types of Flash Memory
The NAND flash is made of memory cells where actual data is stored in the form of bits. A number of bits that a cell can store helps determine whether SSDs are meant for enterprise users or ordinary consumers.
There are 4 types of SSDs based on the number of bits they can store.
Single-Level Cell (SLC) SSDs store only one bit per cell; being the fastest, they are the best choice for enterprise use, but they are also most expensive.
Multi-Level Cell (MLC) SSDs pack two bits in every cell; they offer high performance and durability for cost-conscious enterprise users and professional users.
Triple-Level Cell (TLC) SSDs can accommodate three bits per cell; they are cheaper and are designed for consumer use only.
Quad-Level Cell (QLC) SSDs store four bits per cell, but this technology presents write performance and endurance challenges.
Types of SSDs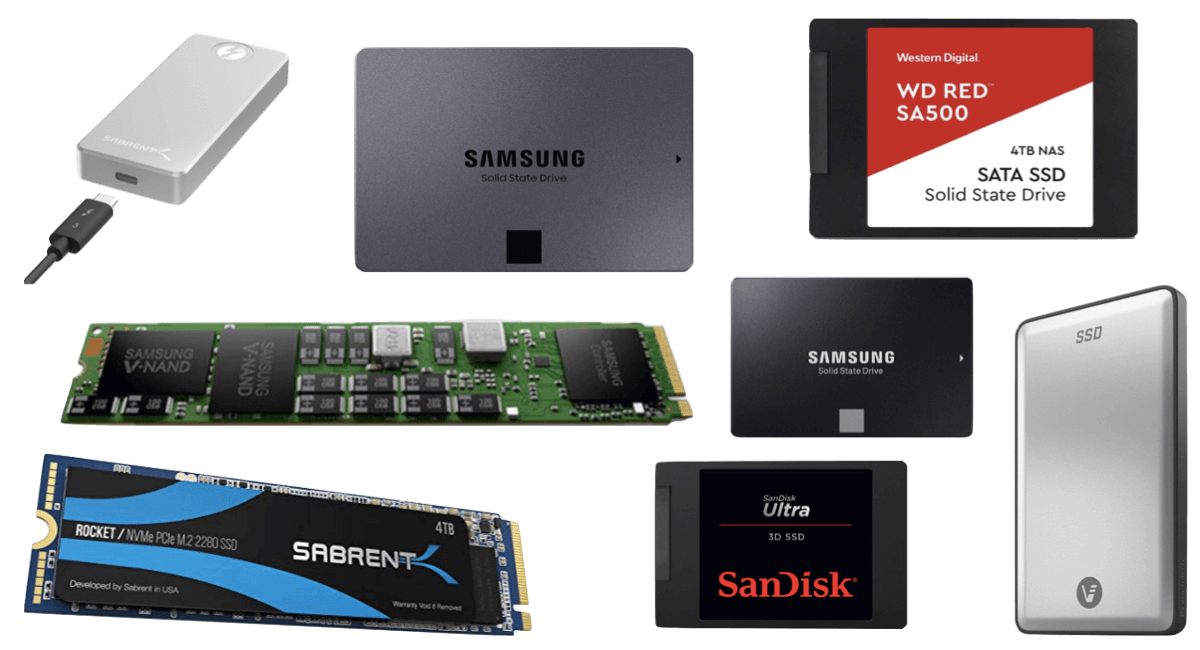 SSDs differ in the connector type, for example, SATA, the PCI Express (PCIe), and M.2. The type of connector helps determine the form factor or the physical attributes of the drive.
Based on their physical characteristics, SSDs can be classified into three main types.
The 2.5-inch Serial ATA (SATA) SSDs are the most common, and they are the preferred means of switching to SSDs for older computers that lack the more recent connectors.
The Add-in Card (AIC) SSDs operate over the newer and faster PCIe interface, and you can choose them if you have a more recent desktop with a PCIe slot.
M.2 SSDs resemble a RAM stick in shape and are the standard for installing in modern laptops that have the M.2 slots.
Different users have different needs, so you can't have a SSD that'll work for everyone. A good price is one of the most important criteria. More-expensive SSDs are often better SSDs, but you shouldn't overpay to get extra performance or other features you likely wouldn't notice or use.
If you're looking for the best value for your money, the 512 GB Seagate BarraCuda 510 is a good option for upgrading a recent laptop or installing in a new desktop computer. If you are upgrading an older computer, Crucial MX500 that uses the older SATA interface is a good choice. Western Digital WD Blue SN550 is a budget NVMe SSD that offers much better performance than SATA models at no extra cost. And if you want speed, Intel's Optane drives are right for you, although they are considerably expensive.