WD Blue 3D NAND SATA SSD Recovery – Solid State Drive Recovery
WD Blue 3D NAND SATA SSD Recovery – Solid State Drive Recovery
The Western Digital Blue 3D NAND SATA SSD uses 3D NAND technology to offer high capacity and to help reduce cell-to-cell interference for enhanced reliability. It is compatible with a wide range of laptop and desktop computers and offers excellent performance. These drives are designed, tested, and built to last. With 1.75M hours MTTF, up to 600 TBW, and several error correction technologies, WD Blue 3D NAND SATA SSDs can help guard your data for years to come. But that doesn't mean that your data is completely safe with WD Blue.
Your SSD drive could be either physically damaged or fail due to low wear leveling count which would leave your data inaccessible. If that ever happens, the problem can't be solved without a reliable data recovery service provider, and ACE Data Recovery's team is one of the best choices around.
WD Blue 3D NAND SATA SSD data recovery process: how it works for our clients
1.

YOU BRING

Bring or ship your failed storage media to our office for a free diagnostic evaluation.
2.

YOU APPROVE

Receive and approve an all-inclusive quote, so we can start the process immediately.
3.

WE RECOVER

Give us few days to recover your data and to copy it to a free return media.
4.

WE DELIVER

Get your data back, copy it to your computer and benefit from our free post-recovery support.
Free external hard drive or usb flash with each
completed
recovery
Our Experts Are Ready to Recover Data from Your Failed WD Blue 3D NAND SATA SSD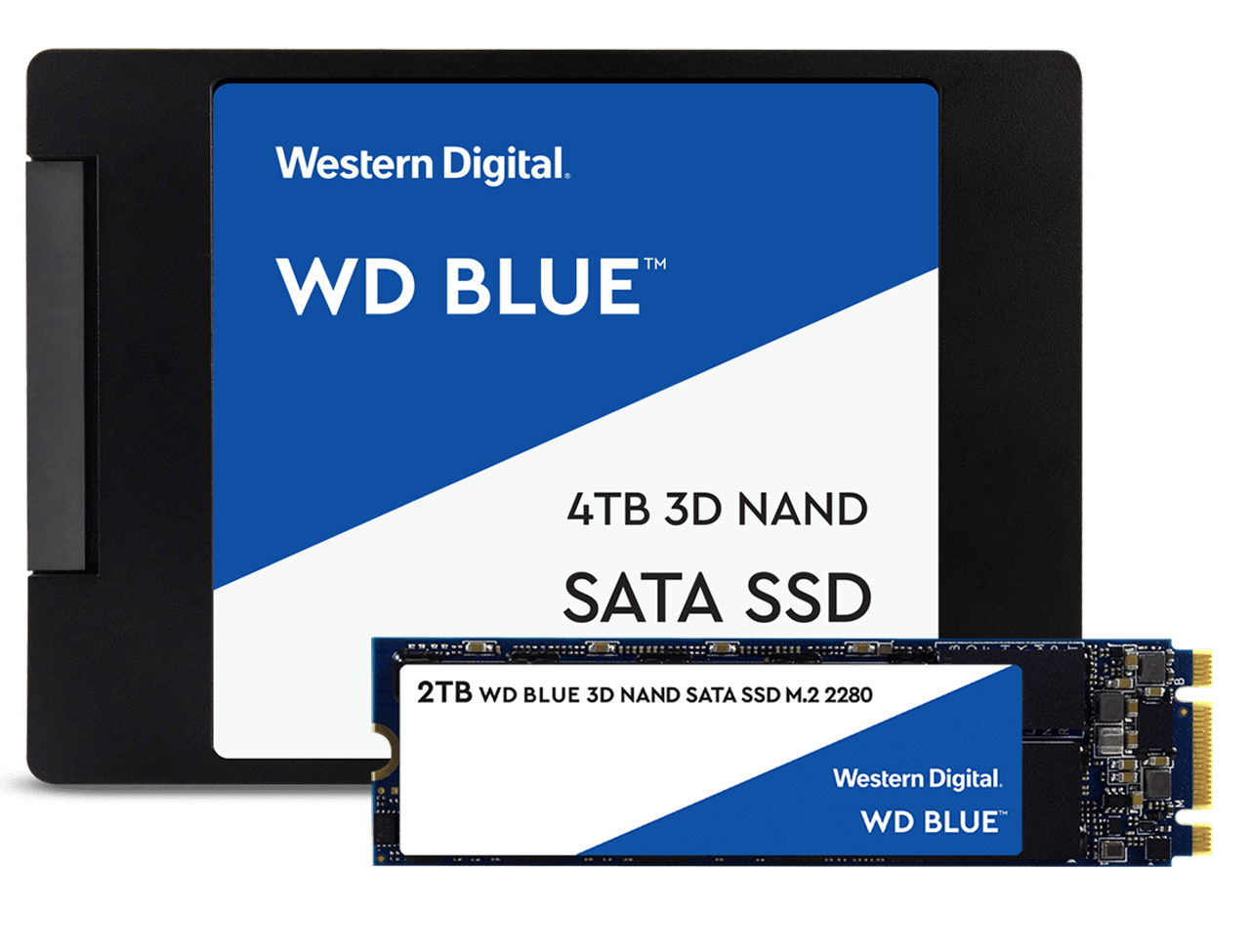 Don't panic! Just bring the failed WD Blue 3D NAND SATA SSD into one of our offices and let our experienced engineers take care of the rest. ACE Data Recovery has been on the leading-edge of the data recovery industry for more than 35 years. We have vast expertise in SSD data recovery and have extensive experience in working on SSDs manufactured by Western Digital, including the WD Blue 3D NAND SATA SSD. We also recover data from all types of hard drives, RAIDs, mobile devices, SQL servers, and flash media. We can boast a 98% success rate and have had thousands of satisfied customers.
Western Digital Blue 3D NAND SATA SSD Recovery: ACE Data Recovery Can Get It for You
We will provide a free diagnostic evaluation within 48 hours. If we determine that your issue can be fixed, we'll contact you with a price quote. After your approval, we'll immediately start the recovery process in one of our full-service labs equipped with cutting-edge technologies. It usually takes between 2 to 5 additional business days to complete the recovery process and get your data back. We never outsource recovery projects and take strict measures to ensure the privacy of your data. You can be absolutely sure that nothing will leave our lab. We also have a "No data – No charge" policy so you will only pay if we can deliver the expected results.