Data Recovery Services in Arizona - Hard Drives, SSD, RAID Recovery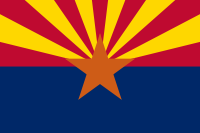 Every year, thousands of individuals and businesses globally suffer due to data loss. A high percent of all data loss cases happen due to hardware failure. The other reasons for data loss include human error, virus infection and file corruption. It is not possible to recover the lost data if you are not an expert. Our team of professional data recovery engineers is fully equipped to recover your lost data.
One of the best solutions against data loss is data backup. If you have a system in place where all your business data is backed up, you don't face the horrible consequences of data loss. But you may be aware that data backup is not possible all the time. This could happen due to simple negligence. Someone entrusted with backing up data didn't do their job and now you cannot access valuable data. The situation is frustrating, but all is not lost. With our services, you can never lose data completely.
What media would you like us to recover your data from?
Data Recovery Services for the Arizona Customers
Ship your failed device to our office from any city in Arizona to the data recovery experts and we will make sure that the data in it is recovered. We employ various techniques for recovering data that you need not be concerned about. Bottom line is we can recover your valuable data for you.
Free external hard drive or usb flash with each
completed
recovery
Cities in State of Arizona:
Apache Junction
Bullhead City
Camp Verde
Chino Valley
Coolidge
Cottonwood
Douglas
El Mirage
Eloy
Flagstaff
Florence
Fountain Hills
Kingman
Lake Havasu City
Maricopa
Nogales
Paradise Valley
Payson
Prescott Valley
Prescott
Queen Creek
Sahuarita
San Luis
Sedona
Show Low
Sierra Vista
Somerton
Winslow
Yuma