Buffalo MiniStation Recovery - External HDD Data Recovery
Buffalo MiniStation recovery - External HDD Data Recovery
A failed Buffalo MiniStation™ drives full of critical files makes a good reason to contact ACE Data Recovery. As an industry-leading provider of high-class file recovery services, ACE Data Recovery has everything that's needed for getting every single piece of intact information from your MiniStation™, MiniStation™ Thunderbolt or MiniStation™ Extreme NFC portable drive that went the way of all good things. A team of highly-qualified experts combining the cutting-edge technologies with more than 35-years' experience meets challenges other data recovery services avoid.
If you are used to spending all day on your feet and can't live without tons of virtual files, you'll definitely find that Buffalo MiniStation™ portable drives are nothing but a true catch. An exaggeration, of course, but one is for sure: MiniStation™ do make an optimal choice for users seeking reliable non-Flash external drives for a fair price. If compared with other HDD storages, MiniStation™, MiniStation™ Thunderbolt or MiniStation™ Extreme NFC hard disk drive are relatively inexpensive and still can boast of unmatched data transfer speeds.
Buffalo MiniStation data recovery process: how it works for our clients
1.

YOU BRING

Bring or ship your failed storage media to our office for a free diagnostic evaluation.
2.

YOU APPROVE

Receive and approve an all-inclusive quote, so we can start the process immediately.
3.

WE RECOVER

Give us few days to recover your data and to copy it to a free return media.
4.

WE DELIVER

Get your data back, copy it to your computer and benefit from our free post-recovery support.
Free external hard drive or usb flash with each
completed
recovery
However, there's a potential downside of using HDDs as long-term file storages: one day or another they can fall victims to a broad range of logical or physical failures. Physical damage caused by water, fire or sudden shock, logical or mechanical failures can lock the whole bunch of critical information inside a MiniStation™ external HDD. Worse-case scenario, important data can be corrupted or overwritten due to clumsy users actions.
Our Experts are Ready to Recover Data from Your Failed Buffalo MiniStation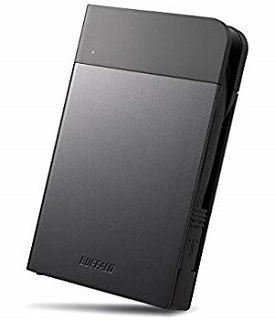 Since 1981, ACE Data Recovery provides high-class technical services to business owners and individuals seeking a way to restore sensitive data from failed or severely damaged storage devices. For more than 35 years the company has developed a pretty wide range of unique solutions for successful HDD recovery. All operations with hard disk drives are conducted in the company's Class 10 and Class 100 cleanrooms in order to avoid dirt/dust contamination and further drive corruption. Using highly-specific tools ACE Data Recovery specialists create images of failed HDD storages and copy intact files to alternative data storage devices in order to send them back to legitimate owners.
Anyway, even if your files got temporary inaccessible, it doesn't mean they are lost once and for all. In fact, if your contact lists, vids, photos, document and other priceless files aren't overwritten or corrupted, you still have a chance to get them back in one piece. All you need is to call on ACE Data Recovery for prompt assistance. Keep in mind that the longer you put off professional data recovery, the fewer opportunities to restore crucial information you get.
Buffalo MiniStation data recovery: ACE Data Recovery experts can retrieve intact files back
Last but not least, ACE Data Recovery charges customers for successful recoveries only. No Data — No Charge is the main rule there.