Buffalo DriveStation Recovery - RAID and HDD Data Recovery
Buffalo DriveStation recovery - HDD and RAID Data Recovery
ACE Data Recovery offers the A-grade technical services to business owners and individual users faced data accessibility issue and seeking a reliable way to get critical files off a failed Buffalo DriveStation™ external drive. If there's an urgent need for professional DriveStation™ Ultra, Quad, Duo, DDR or Axis Velocity storage recovery, dealing with the industry-leading data recovery services provider is the best choice.
These days, many businesses and individuals entrust critical information to SSD solutions that offer lightning-fast file processing. Nevertheless, HDD technology doesn't stand still. So, Buffalo's specialists came up with the DriveStation™ external storage series: non-Flash hybrid drives that combine superfast performance and high capacity.
Buffalo DriveStation data recovery process: how it works for our clients
1.

YOU BRING

Bring or ship your failed storage media to our office for a free diagnostic evaluation.
2.

YOU APPROVE

Receive and approve an all-inclusive quote, so we can start the process immediately.
3.

WE RECOVER

Give us few days to recover your data and to copy it to a free return media.
4.

WE DELIVER

Get your data back, copy it to your computer and benefit from our free post-recovery support.
Free external hard drive or usb flash with each
completed
recovery
On the one hand, hard disk drives continue to compete with solid state drives as HDD technology evolves. On the other hand, modern HDDs are still vulnerable to a broad range of logical and physical failures including water/fire damage, power voltage surges, mechanical failures and careless human actions. Whatever the reason, the result of a hard drive failure is the same: temporary or permanent data loss.
Our Experts are Ready to Recover Data from Your Failed Buffalo DriveStation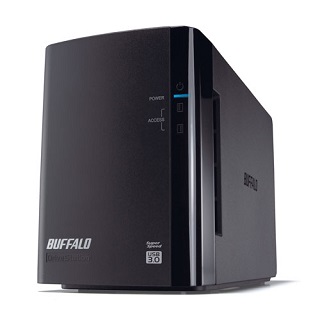 The good news is that if critical files weren't severely corrupted or overwritten, there's a chance to restore intact data in one piece. ACE Data Recovery, a company providing high-class file recovery services for more than 35 years in a row, has a team of qualified specialists hired from all over the globe capable to recover every single piece of intact data even from hopeless storage devices.
In order to improve chances of a favourable outcome and make technical services affordable for a wide range of customers, ACE Data Recovery relies on unique tools and software solutions developed in-house. To make file recovery from DriveStation™ external storage as safe as possible, ACE Data Recovery staff runs the operations in a cleanroom environment. Be it reading/writing heads swap, repairing stuck or damaged motor assembly repair, magnetic disk stacks transplanting or PCB/controller repair, all the drive's parts should be protected from dust and further damage.
Buffalo DriveStation data recovery: ACE Data Recovery experts can retrieve intact files back
Combining high technologies with the extensive hands-on experience in retrieving important information from failed or completely dead drives, ACE Data Recovery can meet any challenge arising from Buffalo DriveStation™ external storages failures.
Sure thing, professional file recovery doesn't come cheap as many operations require lots of qualified time and high-specific equipment. However, ACE Data Recoveries basic services are affordable not only for large corporations and deep pockets, but also for average PC/Mac users. The point is, ACE Data Recovery charges customers for successfully completed cases only, which means: No Data — No Charge!