End Of Support Drobo BeyondRAID data extraction and recovery | ACE Data Recovery Article
Drobo BeyondRAID data extraction and recovery
For many years, Drobo has been one of the most popular brands for storage among creative professionals and small and medium-sized businesses. Drobo's NAS, SAN, and RAID devices that use DAS drives with Thunderbolt connectivity offer simple solutions for anyone who needs to store and back up their digital data.
RAIDs were first implemented as a safe storage solution for big enterprises, and since they have numerous advantages, they have easily gained popularity among small businesses and home users. Yet their complexity and a high learning curve are a huge challenge for consumers. Drobo storage devices are based on the proprietary BeyondRAID technology that differs significantly from any of the recovey of standard RAID levels and has improvements in performance and safety of data storing.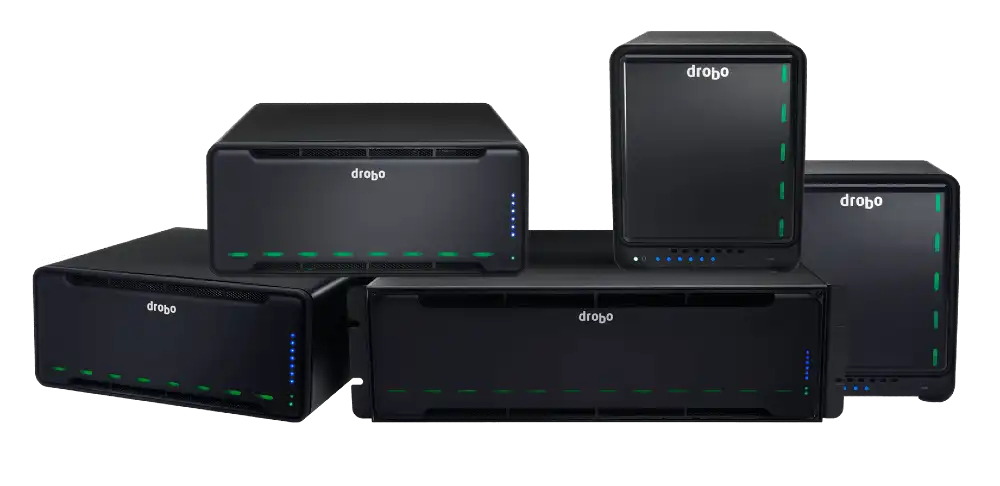 Some of the key features that make the Drobo BeyondRAID system unique are:
Self-management – the system chooses its own strategy for writing data on the disk at any given moment, using the most optimal data distribution pattern.
Data awareness – the system keeps track of the file chunks stored on the device in a Data Allocation Table and immediately recovers corrupted data if any data chunk gets corrupted.
Copy-on-Write (CoW) method for data modifications – if any changes are made to a file, the system creates a new copy and a link (or path) to the older file version that ensures successful data recovery.
The BeyondRAID technology allowed Drobo to create strong backup solutions that are easy to manage so that even unskilled users could benefit from RAID storage that ensures enterprise-class data protection against drive failures. If a drive happens to fail, Drobo is supposed to rebuild the lost configuration automatically. The system will automatically re-layout the data from a failed drive to the remaining drives, returning it to a protected state without user interaction.
Sadly, in June 2022, Drobo (and its parent company StorCentric ) filed for Chapter 11 bankruptcy, citing impacts on their business from the pandemic that caused global supply chain issues. While bankruptcy doesn't necessarily mean the brand will disappear, it could complicate things for photographers, videographers, and other content creators who rely on Drobo hardware to keep their data safe.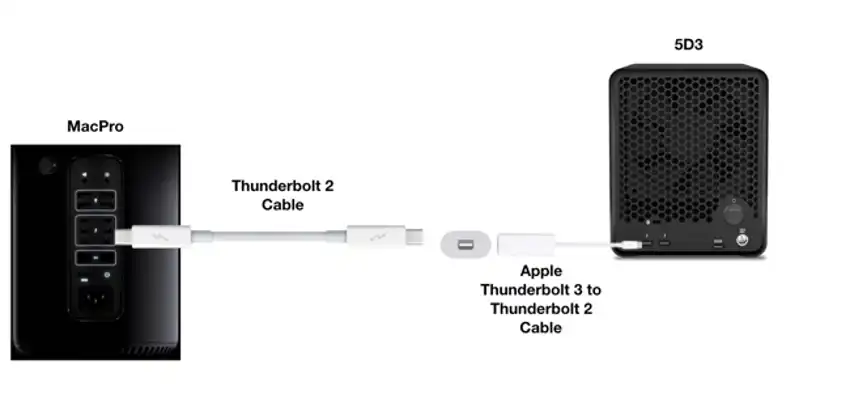 DROBO was one of the data storage solutions recommended by Apple, and lots of Apple users (video designers and photographers in particular) store their work on Drobo arrays. Now Drobo users feel abandoned because the company dropped support for macOS, which means Drobo software will not be compatible with future OS updates.
In the past, if a Drobo array became irresponsible, there was an option to buy a new box, insert your hard drives, and get your data. This option is gone now because based on product listings on Drobo's website, nearly its entire lineup of consumer and commercial-facing products have been discontinued, and every product in Drobo's online stores is currently being shown as sold out.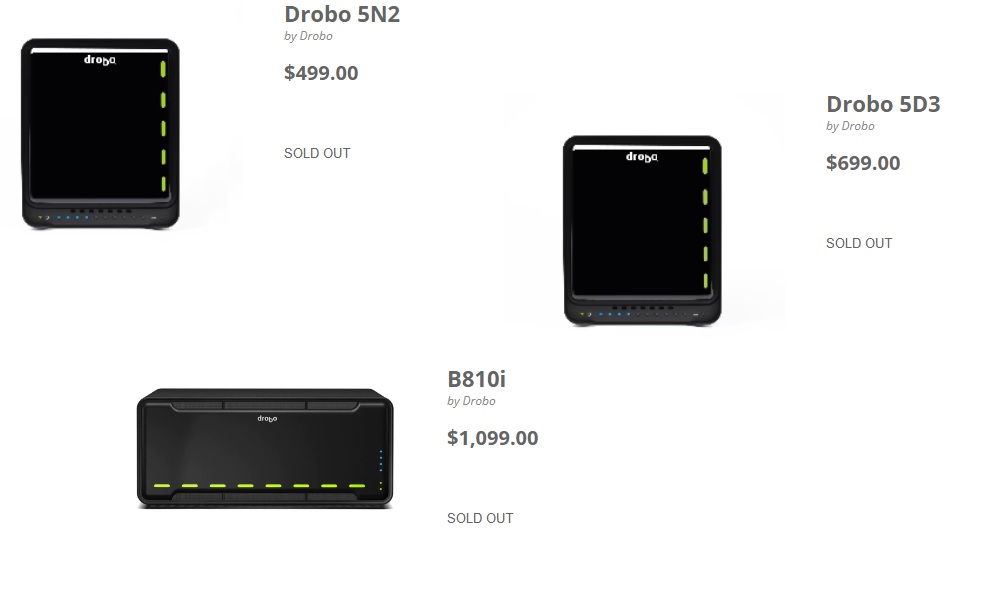 What Can Drobo Users Do to Protect Their Data?
Drobo appliances can withstand the physical failure of up to two drives. But no storage device is perfect, and despite all the enhanced security features of the BeyondRAID technology, Drobo RAID systems are still exposed to failures making critical user files inaccessible. In case of a Drobo RAID failure problem, you should avoid repairing or rebuilding the Drobo by yourself because such attempts can result in permanent data loss.
A big Drobo disadvantage is huge rebuild time. Not everyone has the patience to wait for 2-4 days for the rebuild to complete. If the rebuild process was interrupted, in many cases, it cannot be restarted because a part of the array structure is gone. Also, the HDDs work in extreme conditions when Drobo is in rebuild mode, and chances are that another old drive may be dropped from the Drobo array during this process.
Due to the specifics and overall complexity of the proprietary BeyondRAID technology, Drobo RAID recovery requires non-standard approaches and sophisticated techniques. That means the only safe option is entrusting your data to professionals who have the necessary hardware and software tools and relevant experience to ensure a successful RAID data recovery process.
Data loss caused by a failed RAID can be a disaster for businesses and ordinary computer user, resulting in losing critical files and years' worth of business or personal data. That's why it's important to do regular backups, preferably daily or weekly, to keep your important files safe and secure from data loss and ensure easy data recovery. Regular backups will give you peace of mind and save you time and money that you would otherwise need to spend on restoring the lost critical files.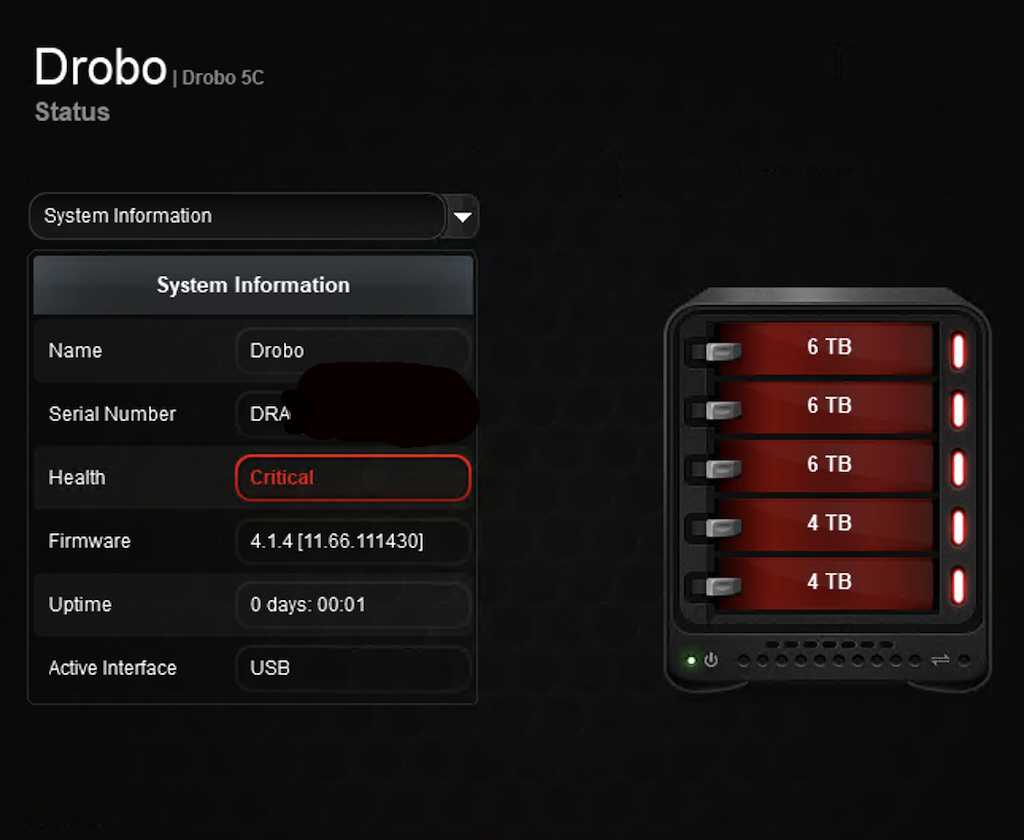 And since there is uncertainty about Drobo's future and the company's ability to maintain software support of its line of external storage products, it might be time to start looking for alternatives. Luckily, there are other great options on the market offered by bigger and more established NAS brands.
But unfortunately, a Drobo RAID-based storage device failure can happen at any time when you least expect it. In most cases, when sensitive information wasn't corrupted or overwritten, it's quite possible to get it back if you leave this job to professionals like ACE Data Recovery team.
ACE Data Recovery Experts Can Retrieve Intact Files Back
ACE Data Recovery has been providing premium-class data recovery services for more than 35 years and has developed a broad range of unique tools that allow the company's experts to deal with any type of storage device and successfully recover data other companies can't. ACE Data Recovery engineers hired from all over the globe have many years of experience working with all types of Drobo RAID systems.
As far as the company never outsources data recovery projects and relies only on its proprietary technologies, it offers professional services to businesses and households for a fair price. Moreover, ACE Data Recovery pricing policy is based on the "No Data – No Charge'' rule. That means that ACE Data Recovery charges its customers for completed cases only.