Drobo Direct Attached Storages Recovery - RAID NAS Data Recovery
Drobo DAS recovery - RAID Data Recovery
ACE Data Recovery offers the A-grade technical solutions for the industry best Drobo Direct Attached drive recovery. Combining extensive hands-on experience with the latest technologies and proprietary solutions, a team of qualified specialists hired from all over the globe can deal even with severely data storage devices and recover files other companies can't.
Drobo Direct Attached storage drives are designed to meet the requirement of small and mid-size businesses concerned about critical data safety and looking for affordable solutions to increase file storage capacity.
Drobo 5C, 5D & 5Dt (Turbo), 5D3, 5N2 and 5D3 Special Edition drives are known as lightning-fast RAID-based storage drives that offer reliable file protection for both PC, and Mac users. Using BeyondRAID™ technology, they can even resist single or dual disk drive failure!
Drobo DAS data recovery process: how it works for our clients
1.

YOU BRING

Bring or ship your failed storage media to our office for a free diagnostic evaluation.
2.

YOU APPROVE

Receive and approve an all-inclusive quote, so we can start the process immediately.
3.

WE RECOVER

Give us few days to recover your data and to copy it to a free return media.
4.

WE DELIVER

Get your data back, copy it to your computer and benefit from our free post-recovery support.
Free external hard drive or usb flash with each
completed
recovery
Still, there's no such thing as a perfect file storage device. Drobo Direct Attached drives have their cons, too.
Sudden power cuts, overheating or human error (the most dangerous thing) can turn a RAID-based data storage device in a sort of inaccessible fortress full of crucial files. The good news is, if sensitive information wasn't corrupted or overwritten, it's still possible to get it back in one piece.
When a Drobo Direct Attached drive fails, the first thing to do is to stop hitting the panic button. Next, don't try to restore temporary inaccessible files on your own. The point is, careless file recovery attempts can result in further drive corruption and file overwriting.
Our Experts are Ready to Recover Data from Your Failed Drobo DAS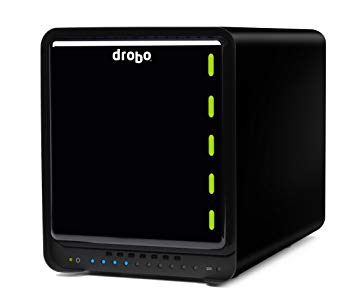 The best thing to save the day is to leave everything to ACE Data Recovery, a company providing professional file recovery services since 1981. For more than 35 years ACE Data Recovery has created pretty wide range of unique tools and software pieces to recover crucial files not only from traditional HDD and Flash drives, but also from NAS, SAN, and iSCSI SAN arrays.
Qualified engineers making a core of ACE Data Recovery, have trained long hours to master their technical skills. To restore every single piece of intact data from failed Drobo 5C, 5D & 5Dt (Turbo), 5D3, 5N2 and 5D3 Special Edition drives, they use technologies developed onsite.
Drobo DAS data recovery: ACE Data Recovery experts can retrieve intact files back
Using proprietary technologies makes basic ACE Data Recovery services affordable not only for large corporations, but also for small companies trying to restore sensitive files and save some money.
Another pleasant thing is that ACE Data Recovery charges its customers for successfully completed cases only. No Data — No Charge is the basis of the company's price policy.