Drobo Network Attached Storages Recovery - RAID NAS Data Recovery
Drobo NAS recovery - RAID Data Recovery
Drobo Network Attached storages are well known as easy-to-run drives that allow to mix HDDS and SSDs of any capacity in order to improve file processing speed. However, when it comes to Drobo 5N, 5N2, 5N2 and 5D3 Special Edition drive recovery, they don't seem they seem less user-friendly. Luckily for you, Drobo NAS fans, ACE Data Recovery is there to give you a hand with safe file recovery.
For home-based businesses, small and mid-size companies, Drobo NAS make a good choice as they allow to create personal storage clouds, improve file processing speed and ensure sensitive information safety. Drobo's award-winning BeyondRAID technology prevents critical data from corruption and loss even in the event of a multiple drive failure.
Drobo NAS data recovery process: how it works for our clients
1.

YOU BRING

Bring or ship your failed storage media to our office for a free diagnostic evaluation.
2.

YOU APPROVE

Receive and approve an all-inclusive quote, so we can start the process immediately.
3.

WE RECOVER

Give us few days to recover your data and to copy it to a free return media.
4.

WE DELIVER

Get your data back, copy it to your computer and benefit from our free post-recovery support.
Free external hard drive or usb flash with each
completed
recovery
These days more and more companies and home-based networks use the advantage of network attached storages as they can make life easier for both users and administrators.
However, since no data storage device is ever perfect, there's a need to keep a phone number of a reliable data recovery shop around. Just in case. When it comes to network attached storages, they use RAID technology to organize files. It's widely believed that RAID-based data storage devices provide the best data security of all drives.
Our Experts are Ready to Recover Data from Your Failed Drobo NAS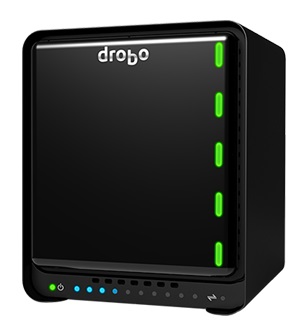 In fact, NASs fail, too. RAID-based network storages can fall victims to a whole bunch of logical and physical failures including RAID controller malfunction, failed firmware upgrade, drive(-s) overheating and careless user action. Perhaps, that last one is the most dangerous one as human errors often result in the most severe damage.
On the other hand, if data on your Drobo NAS drive wasn't corrupted or overwritten, a team of qualified data recovery engineers can restore it even from physically damaged drive.
ACE Data Recovery provides the A-grade file recovery services to individual and corporate users for more than 35 years in a row. Since 1981, the company has created lots of highly-specific tools in order to deal with any type of data storage device and retrieve any kind of intact data. A team of experts hired from all over the world work hard to remain capable of securing the highest standards of efficiency and be ready to meet any challenge in field of file recovery. ACE Data Recovery specs can restore every single piece of recoverable information from NAS, SAN and iSCSI SAN arrays.
Drobo NAS data recovery: ACE Data Recovery experts can retrieve intact files back
And as far as ACE Data Recovery relies only on its own tools and strategies, it provides services affordable for many households and businesses. Moreover, the company charges customers for successfully completed cases only, which means No Data — No Charge.