Western Digital starts selling 44TB of external hard drives
February, 2023
Western Digital starts selling 44TB of external hard drives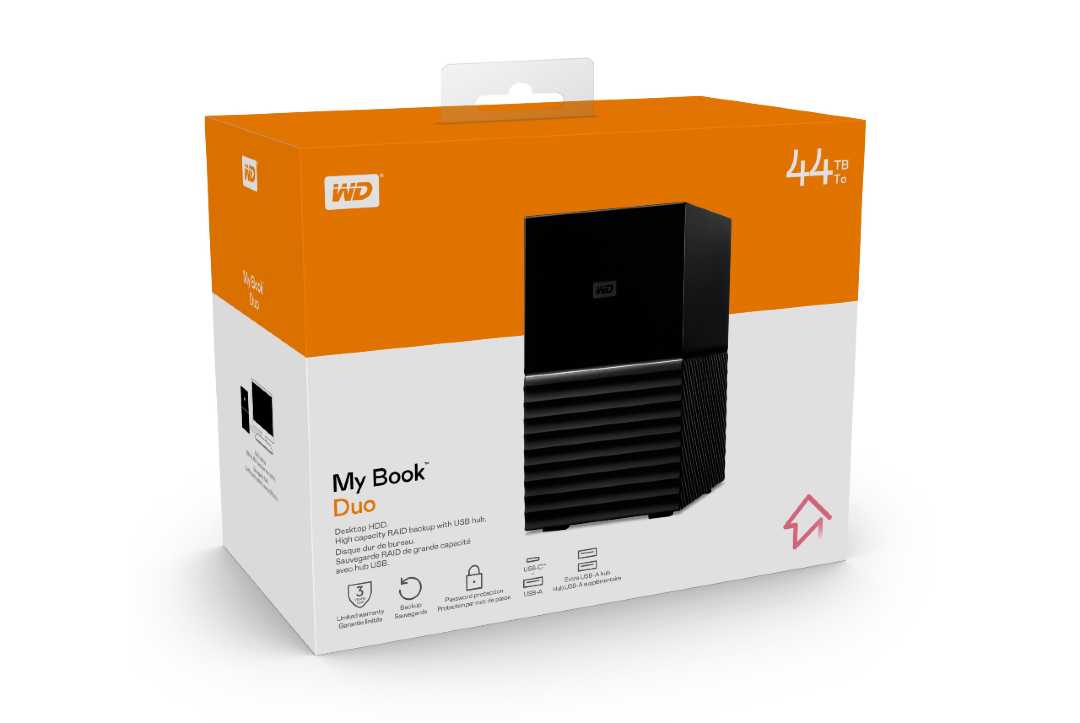 Western Digital announced bigger-capacity versions of its My Book and dual-drive My Book Duo external hard disk drives (HDDs). The new 22TB and 44TB offerings represent some of the roomiest consumer offerings Western Digital has ever offered. The company says the new HDD models are available now at retailers.
Targeting consumers needing large-scale options and prioritizing price per GB over speed, the new external HDDs consist of one (in the case of the 22TB My Book) or two (My Book Duo) 3.5-inch drives. Western Digital's announcement said the 22TB My Book HDD is its "highest capacity consumer drive ever." The 22TB My Book HDD offers users the ability to back up and recovery thousands of documents, photos, videos and other files from a variety of storage devices including portable SSDs and HDDs, memory cards and USB flash drives, consolidating them into one organized and easy to access location.
For those looking for more robust storage capabilities, the My Book Duo is also now available in a 44 TB capacity. The 44TB My Book Duo HDD has a USB-C port supporting up to 5Gbps for connecting to systems and also gives users two USB-A ports. The 44TB HDD arrives in a RAID 0 configuration for top speeds. However, if you'd rather use a RAID 1 configuration for redundancy or have your system view the storage device as two separate drives, the My Book Duo allows both via software.
Western Digital's My Book HDD drives work with Windows 10 and later and, via the NTFS driver, macOS 11 and later, allowing users to work across Microsoft's and Apple's OSes without having to reformat. The new Western Digital 22TB and 44TB HDDs are a good option if you need a lot of storage and don't want to spend much money, but their mechanical parts drive faster wear and tear than SSDs and make the storage devices susceptible to failures and data loss caused by accidental drops.
In the case of failure, the owners of the Western Digital My Book 22TB and Mt Book Duo 44TB external HDDs will need to contact a professional data recovery services provider to get their irreplaceable documents, photos, and videos back. ACE Data Recovery provides external hard drive recovery on a full range of HDDs, including internal and external hard drives of all sizes, makes and models. ACE Data Recovery engineers can retrieve any data even from storage devices that other data recovery companies consider unrecoverable and are ready to help the Western Digital My Book 22TB and WD My Book Duo 44TB external HDD owners with their data recovery needs.