Western Digital My Book Duo Recovery - Hard Drive Data Recovery
Western Digital My Book Duo Recovery - Hard Drive Data Recovery
You have made a sensible investment in a Western Digital My Book Duo drive for its powerful dual drive performance, and built-in protection but right now, none of that matters to you. By default, your WD My Book Duo came in a RAID 0 or "striped" configuration for capacity and speed. This means that if any single drive fails or becomes unstable; your data will become inaccessible.
You've stored countless files in this device's massive storage but you can no longer access them. Documents you've prepared, texts you've written, pictures you've taken, videos you've saved, music you've stored. When you need your data recovered, you need a reliable and experienced expert to do the job for you...especially given the fact that you may only have one opportunity to get your files back.
Whether you're experiencing a failed drive in a RAID 0 configuration, hardware/controller failure, or data corruption due to deletion or reformatting, we've been recognized by Western Digital as the recommended source for data recovery when it comes to their devices. And since we've completed thousands of Western Digital's customer's recovery projects, we are confident that, if the data can be retrieved from your My Book Duo Drive, we can do it. Pair that with our 30 plus years of experience and you, as a Western Digital customer, can't go wrong.
WD My Book Duo data recovery process: how it works for our clients
1.

YOU BRING

Bring or ship your failed storage media to our office for a free diagnostic evaluation.
2.

YOU APPROVE

Receive and approve an all-inclusive quote, so we can start the process immediately.
3.

WE RECOVER

Give us few days to recover your data and to copy it to a free return media.
4.

WE DELIVER

Get your data back, copy it to your computer and benefit from our free post-recovery support.
Free external hard drive or usb flash with each
completed
recovery
Our Experts are Ready to Recover Data from Your Failed Western Digital My Book Duo Drive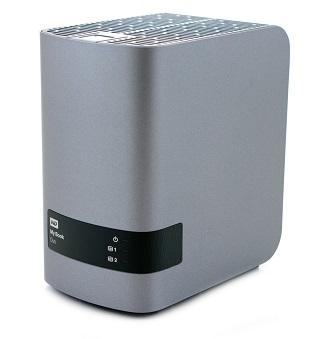 At ACE Data Recovery, we are very careful to make sure that your device is examined properly. Our state-of-the-art facilities come equipped with clean rooms, which are rooms specially designed to reduce the number of air particles. If your device is going to be opened up for further examination, shouldn't it be done in an environment where you don't have to worry about dust particles finding their way into the sensitive regions of your device? In addition to these carefully controlled clean rooms, we have the most up-to-date technology available. Still wondering why you should bring your Western Digital My Book Duo Drive to us? How about our "No Data – No Charge" policy? If we aren't able to recover viable files from your device, you won't be charged for services.
Let Us Get Back Data from Your My Book Duo Drive
A customer of ours lost several years' worth of data from her My Book Duo drive. We successfully recovered 100% of her data and she told us that she couldn't be more pleased. This is what she said in her review, "I was surprised that they were able to get all of the data back. I had high hopes, but 100% recovered data exceeded my expectations." In our 15 years of partnership with Western Digital, we've helped countless number of people in the same position. If you're one, reach out to us today to get started. It's time to get your data back the right way.