Seagate FireCuda 120 2TB SSD
December, 2020
Seagate FireCuda 120 2TB SSD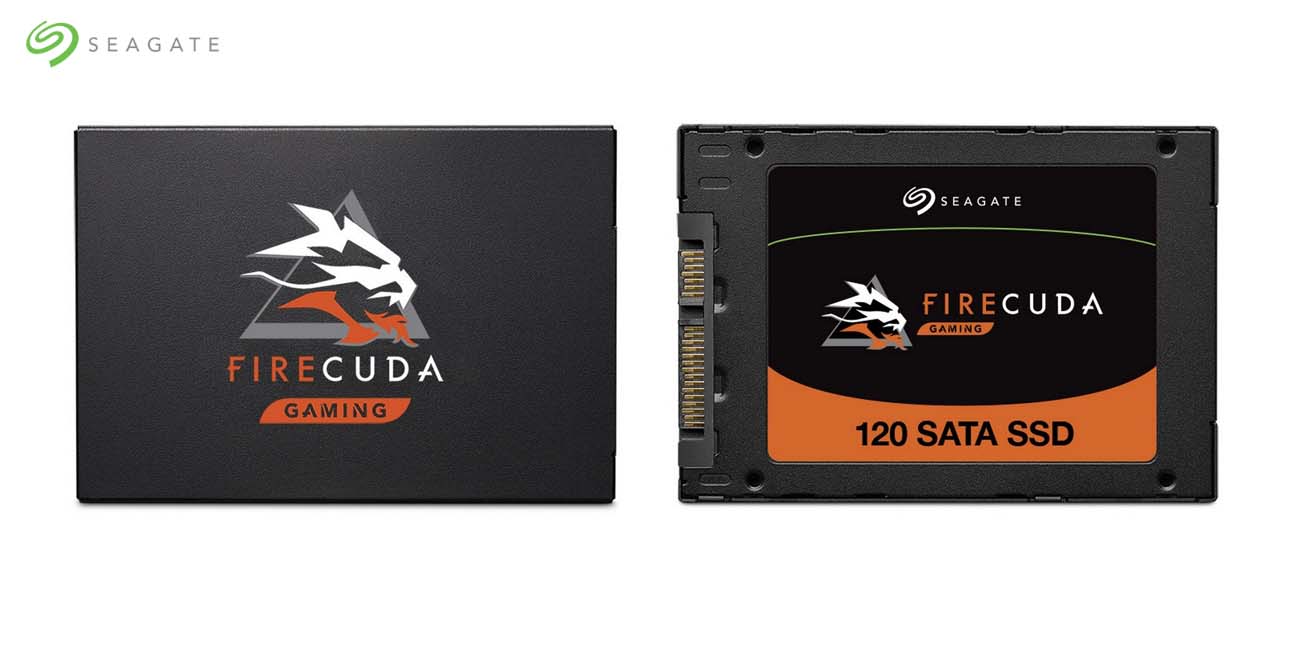 The Seagate FireCuda 120 SSD line consists of four capacities, including the entry-level 500GB model, 1TB, 2TB, and the flagship 4TB model. The Seagate FireCuda 120 SSD, the 2TB model, has been branded and advertised to be made for gamers. This SATA SSD uses 96-layer 3D TLC NAND together with a Phison S12 controller. Seagate backs the FireCuda 120 with a limited five-year warranty.
The FireCuda 120 features performance specs we usually see with 6Gb/s SSDs. The SSD is quoted to deliver sequential speeds up to 560MB/s read and 540MB/s write, while random speeds are slated to deliver 100,000 IOPS read and 90,000 IOPS write for all capacities. For a standard SSD, it is on par with higher-end models, but it is significantly lower than NVME solutions.
As to the endurance, it's pretty impressive, actually, it's the strongest point; the Seagate FireCuda SSD 120 SATA 2TB SSDs are quoted to as 2,800TB TBW with the entry-level 500GB drive rated at 700TB, the 1TB model 1,400TB and the 4TB drive 5,600TB.
The Seagate FireCuda 120 line also supports the company's SeaTools SSD. It is the company's drive-management software that offers a range of useful tools such as drive health monitoring, drive performance monitoring, and firmware and software updates. Although SeaTools SSD doesn't come with any built-in drive cloning utility, it provides a link to download Seagate's DiscWizard cloning software.
The FireCuda 120 SSDs have been designed from the ground up with gamers in mind while still adhering to Seagate's high standards in longevity and performance.
The FireCuda 120 SSDs are solid release by Seagate with price tag roughly the same as other SSD in its class. With a high TBW, good overall performance, and slick branding, which can be important to some users, the Seagate FireCuda 120 SSDs are a good choice for gamers or simply those looking for a high-capacity SATA SSD.
Still, theses SSD drives are also vulnerable to physical and logical failures that can result in critical files inaccessibility. If that happens, ACE Data recovery team is ready to help the Seagate FireCuda 120 SSD owners with all their SSD data recovery needs. ACE Data Recovery engineers can successfully recover data from SSD drives produced by different manufacturers, including Seagate and can boast of the highest success rate in the industry.