FireCuda NVMe SSD Recovery – Solid State Drive Recovery
FireCuda NVMe SSD Recovery – Solid State Drive Recovery
FireCuda NVMe SSDs are built specifically for professional-level gamers and bring the intense speeds, lasting endurance, and large capacity needed to accelerate PC storage performance. Users can store huge files and games without the worry of maxing out their drive or partitioning. With a MTBF of 1.8M hours, they feature top-tier endurance and give pro-level gamers peace of mind.
However, that doesn't mean that your data is absolutely safe if stored on the Seagate FireCuda NVMe SSD. Like any other SSD, it may be physically damaged or fail due to low wear leveling count. Then the irreplaceable users' data will become inaccessible. In that case, the problem can't be solved without a reliable professional data recovery service provider. ACE Data Recovery's team has extensive experience in recovering data from crashed SSDs, including the FireCuda NVMe SSD, and is ready to offer you a helping hand.
Seagate FireCuda SSD data recovery process: how it works for our clients
1.

YOU BRING

Bring or ship your failed storage media to our office for a free diagnostic evaluation.
2.

YOU APPROVE

Receive and approve an all-inclusive quote, so we can start the process immediately.
3.

WE RECOVER

Give us few days to recover your data and to copy it to a free return media.
4.

WE DELIVER

Get your data back, copy it to your computer and benefit from our free post-recovery support.
Free external hard drive or usb flash with each
completed
recovery
Our Experts Can Recover Data from Your FireCuda Solid State Drive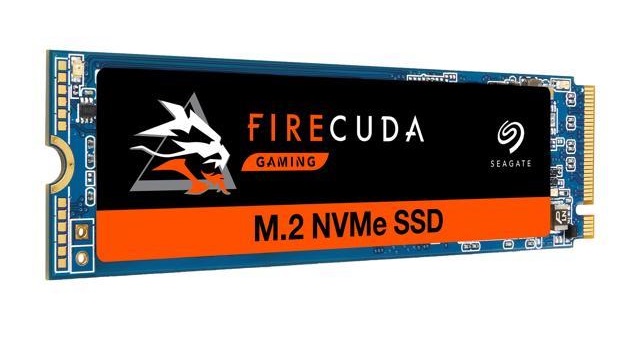 If your critical data appears to be lost, you shouldn't panic. Just bring your failed Seagate FireCuda NVMe SSD into our lab and let ACE Data Recovery's team take care of the rest. We will perform a free diagnostic evaluation to determine the cause of the failure and whether it can be fixed and will contact you within 48 hours with the results. If the price for our services is acceptable for you, we will immediately start the recovery process which is always performed in one of our specialized full-service data recovery labs located across the country. We never outsource our recovery projects and take care to maintain the confidentiality of your data. It usually takes us 2 to 5 business days to complete the data recovery process. If for any reason we fail to deliver the expected results, you pay us nothing thanks to our "No Data – No Charge" policy.
Data Recovery from Seagate FireCuda SSD: Our Customers Are Satisfied with Results
All data recovery procedures are performed in accordance to the highest standards and we always take care of every detail to ensure your precious data won't be damaged during the recovery process. We also recover data from other failed hard drives of all makes and models, mobile devices, RAIDs, SQL servers, flash storage media, and even tapes. We have been delivering high-quality data recovery services for more than 35 years and our success rate is 98%, which is one of the highest in the industry.